Eastenders Dot Cotton Is Getting Her VERY OWN Spin-Off Show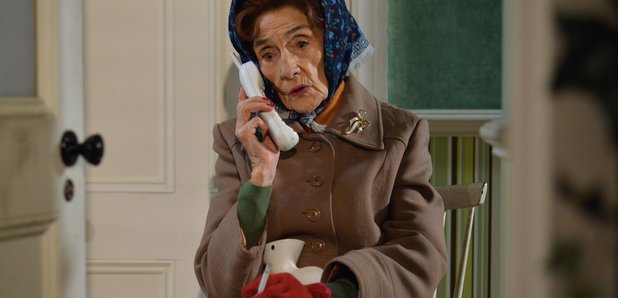 Everyone's favourite character will be getting a special show dedicated JUST to her as June Brown turns 90 years old.
Dot Cotton is set to get her very own spin-off show in celebration of Eastenders actress June Brown's birthday.
The 89-year-old actress, will be celebrating her landmark birthday next month and producers are working up a show that will commemorate her on-screen career.
Throughout the television special, viewers will get to see how June started her career and got her first role.
We'll also get the inside scoop on how Dot Cotton arrived in Albert Square and the many spats the pensioner had with various characters in the programme.
The show will also feature tributes from co-stars including Danny Dyer, Adam Woodyatt, Gillian Taylforth, Rudolph Walker, Lacey Turner and Natalie Cassidy.
Revealing just how superstitious she can be, June recalls the moment a horoscope told her that she would have a "spectacular success" when she joined the set in 1985.
Dot Cotton is one of the very few original characters still in the show since it's launch over 20 years ago.
There were rumours that she would be killed off as she loses her sight and suffers with confusion.
However it doesn't look like she'll be going anywhere soon, as conflicting reports claims the actress has been offered £300,000 to continue on in the soap.