'EastEnders' Fans Are Howling As Dot Misses Disaster For THIS Reason
12 September 2017, 10:44 | Updated: 12 September 2017, 12:23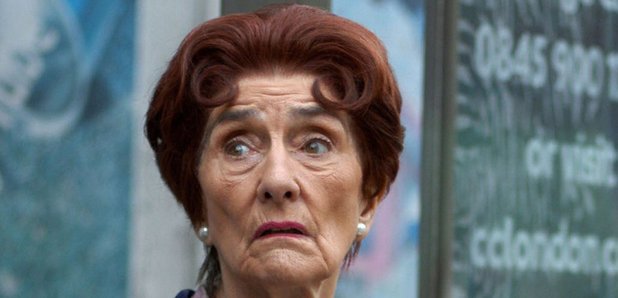 It's the most outrageous plot development yet!
The residents of Albert Square have certainly had a traumatic week. They've endured a gas explosion; a shooting followed by an ambulance crash; a miscarriage; an arrest for punching a policeman; arson and a death. But one EastEnders old-timer was blissfully unaware of all the carnage.
Step forward, Dot Branning, the woman who literally could sleep for England.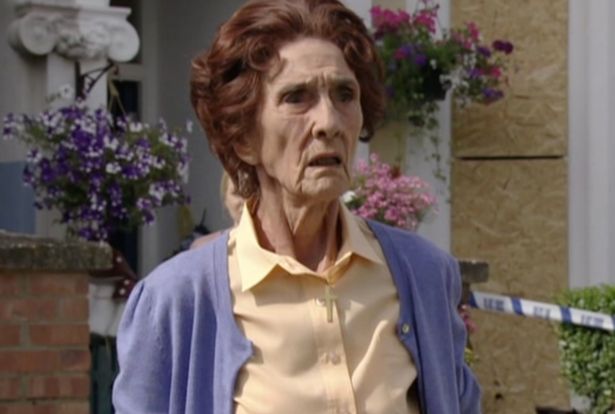 "Oh, I say!" [Picture: BBC]
Viewers saw a distraught Abi Branning (Lorna Fitzgerald) call round to her grandmother's house and tearfully ask if she really should shoulder the blame for the death of her secret lover Steven Beale (Aaron Sidwell).
Confused by Abi's hysterics, Dot ventured outside and was left stunned when Sonia (Natalie Cassidy) and Robbie (Dean Gaffney) told her what had happened.
Hilariously, it emerged that the notoriously nosy pensioner had slept through all the mayhem in her own neighbourhood. Those must be some high-quality earplugs they're selling down the Minute Mart.
Baffled 'Enders fans to took to Twitter to express their amazement at this truly outlandish plot twist.
Dot slept through the gas explosion, restaurant fire, shooting, armed siege and ambulance crash? She must have been hammered! #Eastenders

— Joe Lidster (@joelidster) September 11, 2017
Dot sleeping through the whole daylight of Walford In Bloom is the most believable thing that has happened this last week. #EastEnders

— Andi McLellan (@AndiMcLellan) September 11, 2017
Actress June Brown, 90, has been a part of EastEnders since 1985 - apart from a four-year break in the 1990s. Her character has been through all sorts of traumas, including the deaths of her no-good first husband Charlie; her grandson Ashley; her best friend Ethel (helped along by Dot in a euthanasia plot); her evil son 'Nasty' Nick and her beloved second husband Jim Branning.
She's also endured kidney cancer; various attempts by Nick to poison her; the arrival of her creepy granddaughter Dotty (who dressed like a Victorian doll); and she was even imprisoned for her part in Nick's death.
Let's also not forget all those years she's put in dealing with Albert Square's dirty laundry and the mostly unseen laundrette owner Mr. Papadopolous. It's no wonder the poor woman needs a kip!
In fact, we think that June Brown as Dot Branning would be ideal as the next celebrity to read the CBeebies bedtime story…