EastEnders' Mick and Linda Are Headed For An EPIC Showdown!
31 July 2017, 14:37 | Updated: 31 July 2017, 17:03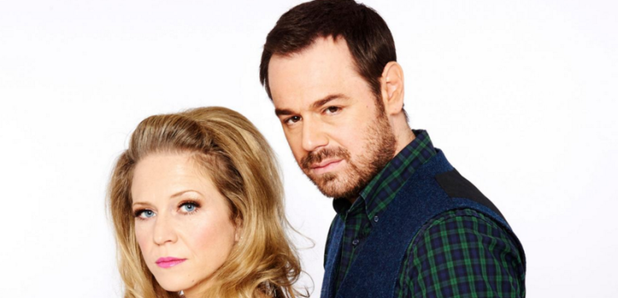 The Queen Vic couple are soon to be reunited - but will secrets and lies tear them apart?
SPOILER ALERT
Pull up a bar stool, because there's about to be some major drama at The Queen Vic. This week sees the EastEnders return of Whitney, who was given her marching orders by Shirley back in May. Whit's ready to reclaim her place behind the bar of the Queen Vic, whether Shirley likes it or not. (We're going with 'not').
The Vic's regulars may want to take cover when the fur starts to fly – Shirl banished Whit following her kiss with Mick, after al. But Whitney has another surprise lined up.
She's no longer hung up on her onetime father-in-law Mick, thanks to her new fiancée. Yep, she's only gone and got engaged to Lee Ryan's character Woody during her time away – and he's followed her back to Walford. Duff duff duff, indeed!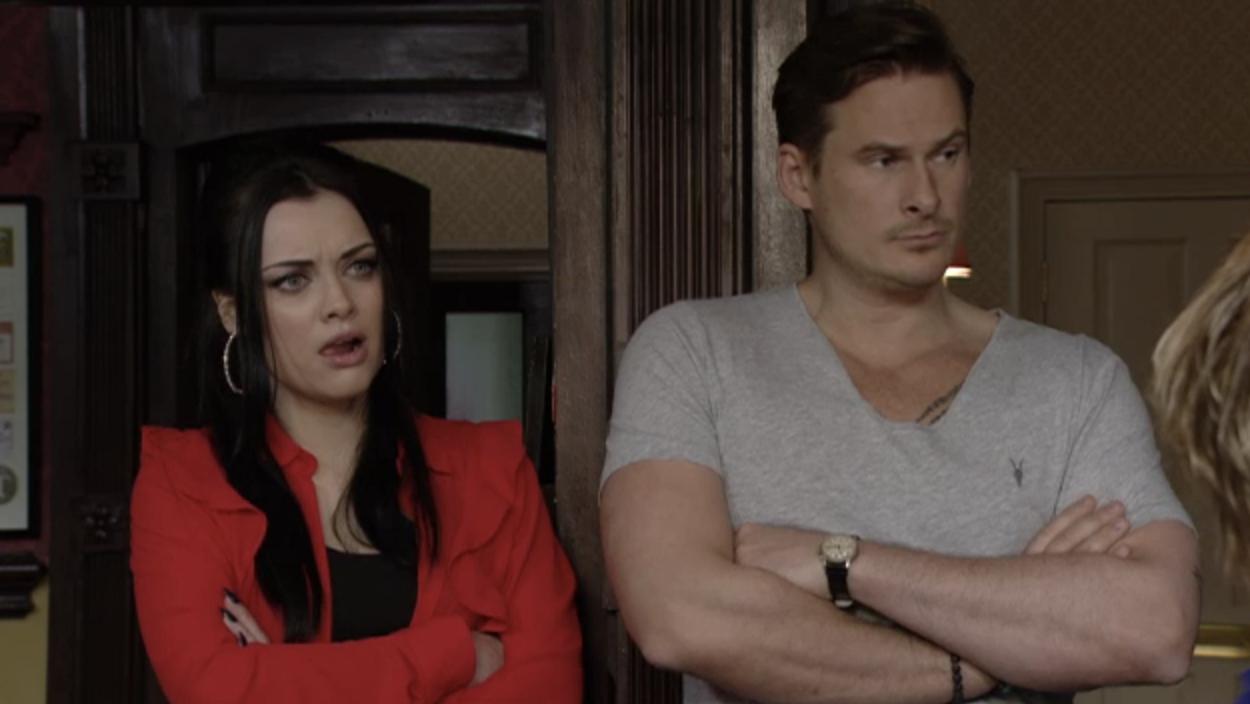 'Who put Blue on the juxebox AGAIN?' [Picture: BBC]
But once the dust has barely settled from the two returns, Albert Square will witness another reunion. Yep, pub landlady Linda Carter returns next Monday 7th August. That should be a trouble-free, happy reunion with husband Mick, right? Hmm, have you actually seen this show before?
Linda left Walford for Spain in December to care for her mother Elaine, who had a stroke at Christmas. Linda's popped back a couple of times since, but unbeknown to her family, she is harbouring a secret. Elaine actually returned to full health a few months ago – so why has her daughter stayed away?
Kellie Bright's fulltime return to the show after eight months maternity leave will see Mick and Linda thrown straight into conflict. Mick unburdens himself and tells 'L' about his kiss with Whitney.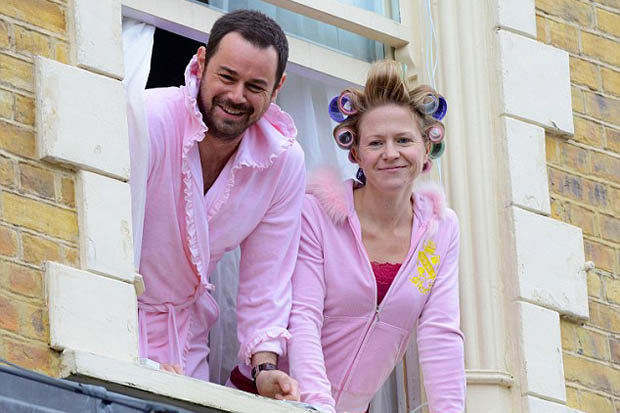 Will there still be His 'n' Hers dressing gowns in the Carters' futures? [Picture: BBC]
Can Albert Square's most solid marriage survive this turmoil? And how will Mick react when he discovers that Linda has been dishonest about why she stayed away so long?
Put it this way – the show has filmed an upcoming 'three-hander' episode only featuring Mick, Linda and Whitney. There may be trouble ahead…