Eastenders' Mick Carter Is Set To Get Kidnapped After Aiden's New Discovery
30 January 2018, 08:02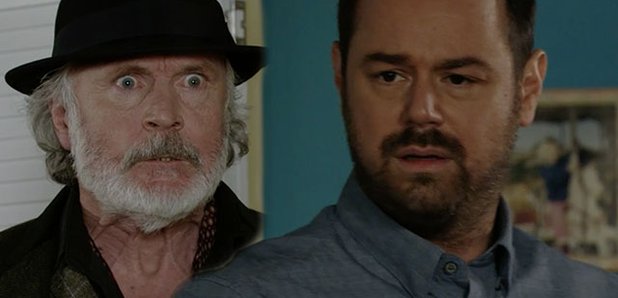 Things are going from bad to worse for Mick Carter.
Last night's Eastenders saw Mick Carter ALMOST get away with the biggest (and most inventive!) lie he's probably ever had to tell.
After using the money from Halfway's £220,000 diamond ring, that he stole from the heist, to save the pub, Aiden Maguire grilled Mick and his family on how they raised the money so quickly.
After convincing Aiden that the money was from a great uncle, Mel Owen made him see otherwise, as Halfway had told her it was from a scratch card.
Now new photos have surfaced of Mick getting bundled into the back of a van by a group of thugs on Aiden's request - convinced that Mick has the stolen money.
At first, Ben Mitchell was the main suspect, who believed he had the cash in his suitcase, when he fled to Paris, but when he arrived he soon realised that he'd been robbed of it.
The location of the money now remains a mystery as Mel, Aiden and Phil try to get to the bottom of it.
Mel, who recently returned to the soap told the TV times her reasons were down to her family.
She explained: "I was doing auditions and reading for stuff that wasn't filming in London, and I wasn't sure how I was going to make it work.
"Then [executive producer] John Yorke organised a meeting, and his plans made me very excited. I was like, 'Oh yeah, I could do a lot more with Mel'.
"And then thinking, 'It's a 35-minute drive from your house, you can go home to the children every night and you get new scripts every day', because EastEnders is very quick and I like that."
Only time will tell what else her "pitbull" character has in store…
Watch more: