WATCH: Explosive Eastenders Teaser Sees Death Of A HUGE Character Plus Shocking Spoilers!
12 May 2017, 17:14 | Updated: 14 July 2017, 11:11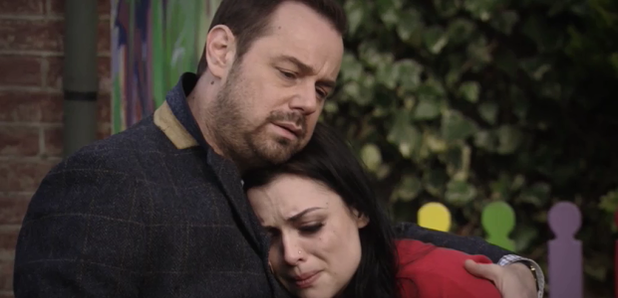 Fans of the long-running soap are in for a real treat this spring, as Walford is set to serve up its most gripping plot yet.
Eastenders shows no sign of slowing down anytime soon as a brand new trailer has revealed the shocking storylines that are in store this spring.
The jaws of fans will no doubt be hitting the floor as a teaser released this week saw both new and old faces arrive in the square and possibly the death of one of the soap's biggest characters.
So what is in store for the residents of Walford this summer?
We break down everything you need to know.
Will Jack leave Walford?
After a gruelling fight with Charlie, time is running out for Jack as he faces the prospect of prison. However, even if he does remain a free man, he could end up fighting a losing battle in his case to get custody of Matthew. Jack hatches a desperate plan to flee Walford with Matthew and the kids in toe, but will he go through with it - or could he just land himself in deep trouble?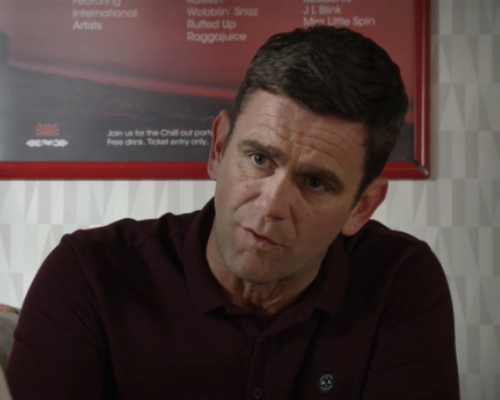 Mick kicks off at Shirley
Despite Shirley's best efforts to keep the sale of the freehold a secret, its only a matter of time before Mick found out - and his reaction is explosive! The lengthy trailer sees him go ballistic at Shirley, making way for gripping viewing.
Will Mick and Whitney get together?
As Whitney attempts to hide her pain after the breakdown of her marriage, Mick offers her a shoulder to cry on, which makes us think a romance between the pair could be on the cards. Another clue comes as Shirley is seen given Whitney a stern talking to. Is this because of a forbidden romance with the married pub landlord?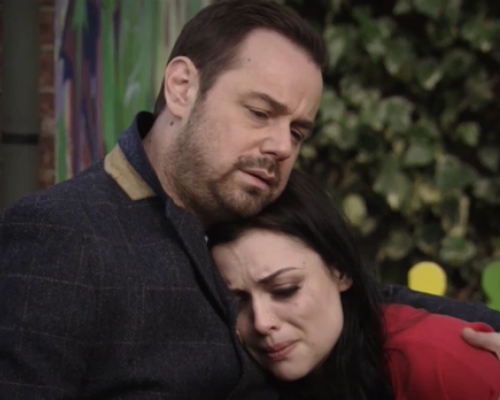 Linda returns to Walford
Any possible romance between Mick and Whitney will have to come to a screeching halt when Linda returns. Mick is in for a shock when he learns that his own wife gave Shirley the green light to sell the freehold of the Queen Vic.
Could their marriage be heading toward troubled waters?
Denise's financial situation could get even worse.
Denise's situation is set to worsen as she soon finds herself unable to afford food. Furthermore, bad news at the job centre sees her break down into tears at the prospect of resorting to a food bank.
Whilst there she stumbles upon Cora, could she be the helping hand that Denise needs?
Things take a turn for the worse when she is seen collapsing. Clearly, her lack of food is having a massive impact on her health, will she be okay?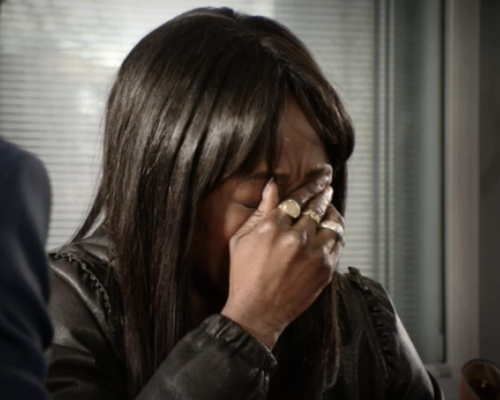 Mick has major beef with Max
Of course, Max is behind the dodgy dealings over the Queen Vic's freehold, and as Fi begins to get comfortable as the prospective new land lady, Mick discovers that Max was pulling the puppet strings all along.
Who are the Taylor family?
Walford is no stranger to new faces. Now it looks as though a new family will be bringing plenty of drama and let's just say, they make the Slaters look classy!
No nonsense matriarch Karen moves her brood into the community and it's not long before they get on the wrong side of residents, including Sharon and Stacey. They have a good heart really, so can they make friends? Plus, which member of the family is hiding something that they would rather not come out?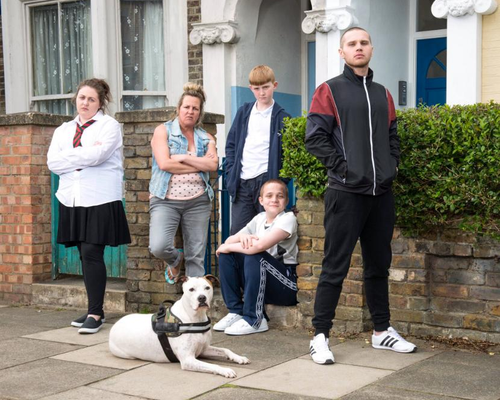 Tensions grow between Lauren and Steven.
Steven has become even more suspicious about Lauren's friendship with Josh, and gets so paranoid he installs a tracking device on her phone.
The prospect of losing Lauren drive Steven to the brink of insanity, where he will rediscover his dark side. Things look set to spiral out of control when Lauren's sister Abi gets caught in the middle.
Is Bex pregnant?
Schoolgirl Bex could face life changing circumstances as she heads to the chemist to take a pregnancy test. While the trailer reveals a positive result, could they belong to Bex or someone else?
Of course, if Bex is pregnant, where will this leave Michell after discovering that her niece is now carrying her former lover's baby?
Alternatively, the test result could belong to Lauren, especially given that Steven has been sabotaging their contraception.
What is Joyce and Ted's big secret?
Pensioner couple Joyce and Ted have moved to Albert Square for a quiet life, but as they begin to settle in Joyce notices that Ted has brought a box that she told him to leave inside. What secret are the pair hiding?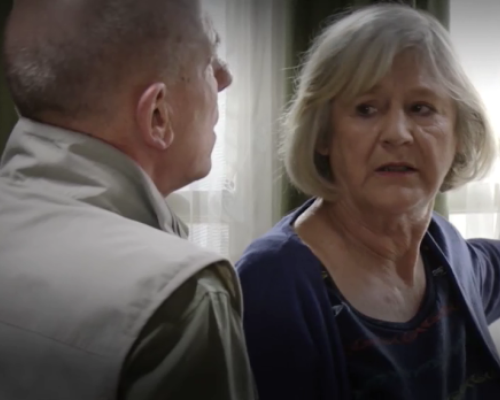 Is Dot Cotton going to die?
The trailer showed the unsettling scene of Dot falling to the ground in her kitchen before being left lifeless, but what has caused her accident and will she survive? Sonia looks deeply troubled as Dot is rushed to hospital but EastEnders would never kill her off – would they?

We can't wait to tune in!