EastEnders 'most important' storyline ever as two characters are attacked
23 March 2018, 07:53 | Updated: 23 March 2018, 08:06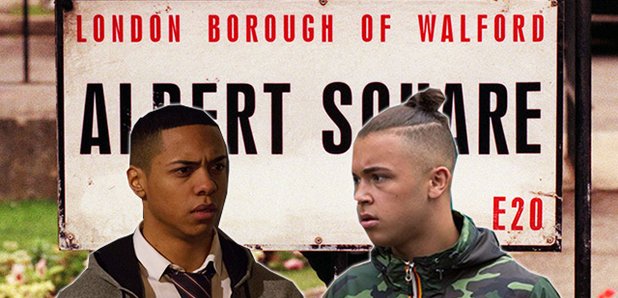 Characters Keegan Baker and Shakil Kazemi will be caught up in a dramatic attack as they come face to face with youth crime.
The bosses of EastEnders are scripting a deep storyline revolving around the issues of gangs and knife crime.
This comes weeks after Coronation Street tackled the issue of sexual assault and Emmerdale featured an acid attack.
Upcoming episodes in Walford will focus on the attack of two key characters, Keegan Baker and Shakil Kazemi, as they come face to face with knife crime.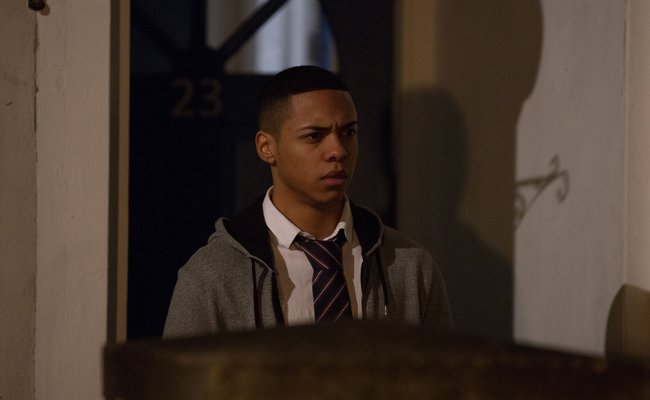 Credit: BBC Pictures - Keegan Baker
EastEnders has been praised in the past for addressing key social issues, and former star of the show Brooke Kinsella MBE is helping to write these dramatic scenes.
The actress, who starred as Kelly Taylor in the soap, faced real life agony as her younger brother Ben was the victim of knife crime in 2008. Since then she has campaigned heavily for the awareness around such issues.
EastEnders boss John Yorke explains: "Knife crime is as prevalent today as it was back then so it's more important than ever to raise awareness of the nature of this terrible crime – and how horrendous it is for teenagers, their families and communities. EastEnders has a long tradition of tackling serious public issues, and this is one of the most important the show has ever embarked on.
"The episodes are powerful, heart breaking and dramatic, and we hope will help both carry on Brooke's inspiring message – while making it clear that knife crime destroys the lives of everyone it touches."
Last night, the show welcomed back gobby Kat Slater, whom everyone thought had died after Big Mo returned to the square with claims she had passed away.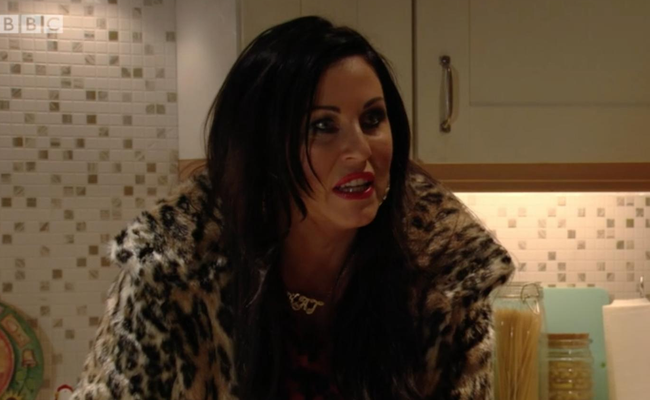 Credit: BBC IPlayer
After a dramatic Christmas period, the soap has received backlash about its "weak" storylines, but fans were pleased to see the return of Kat and hailed it the "best episode in years".
After a double bill last night, EastEnders now continues on Monday at 8pm on BBC 1.
WATCH! EastEnders star Claire Norris has a secret talent: