Everything You Ever Wanted To Know About EastEnders' Slater Family
7 March 2018, 16:48 | Updated: 16 April 2018, 11:29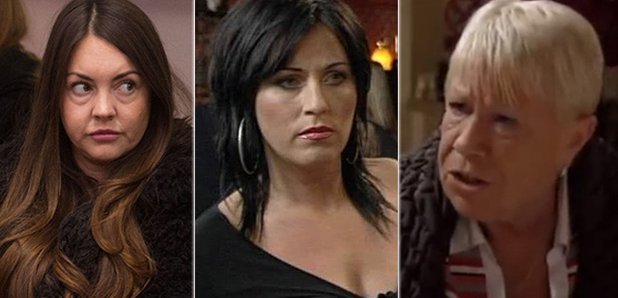 The Slaters - a dramatic family to say the least. Read about their biggest storylines, remind yourself of who's who and find out what's in store for the characters.
The Slaters are a hugely prominent family in the fictional town of Walford. Here's everything you need to know about the clan:
When did they appear?
The Slaters first arrived in Walford back in 2000, and consisted simply of Kat, Lynne, Little Mo and Zoe.
Following their arrival was their father Charlie Slater and nan Big Mo.
Kat and her siblings also had another sister, Belinda, who had a short stint in the soap.
Stacey and Sean Slater, cousin of Kat's daughter Zoe, also popped up in Walford with their mum Jean.
Stacey has a daughter, Lily, whom she hoped was husband Bradley's - but turned out her affair with Ryan Malloy meant that poor Bradders was robbed of fatherhood. However, Lily takes the surname Branning in tribute to her deceased father. She also has son Arthur, who is Kush's child, and baby daughter Hope, who is Martin's baby.
Hayley Slater appeared on the square only a few months ago, and is Stacey's cousin.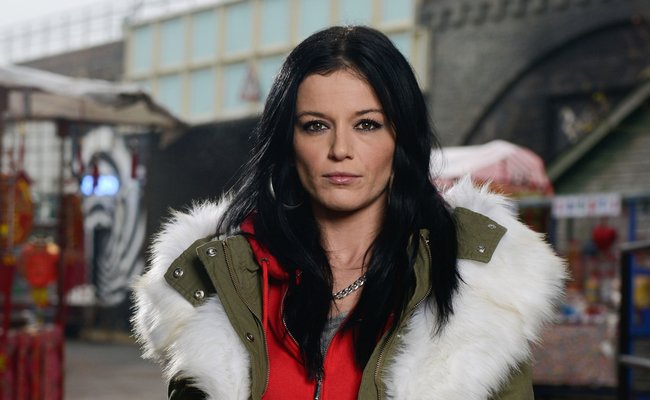 Credit: BBC
What are their most memorable storylines?
The classic "You're not my muvva!" plot revealed that Zoe wasn't Kat's sister - she was actually her daughter. Cue huge drama. Years later it also came to light that Zoe was a twin, and her sibling had grown up in Ireland, which is how the spin-off show Redwater came to light.
Little Mo gave abusive husband Trevor a whack round the head with an iron and was charged with attempted murder.
Stacey Slater cheated on husband Bradley with his father - Max Branning, and the affair was revealed in one of the most intense Christmas storylines the soap has ever seen.
Stacey also murdered evil villain Archie Mitchell with the statute of the Queen Vic bust after he physically attacked her.
Kat had been doing the dirty on husband Alfie Moon, and after weeks of 'who could it be', it was revealed that her mystery man was Derek Branning.
Stacey, who suffers with Bipolar disorder, became ill with postpartum psychosis after the birth of baby Arthur.
Jean Slater, who also suffers with Bipolar, was conned into investment fraud by dodgy character Michael Moon after her lottery win.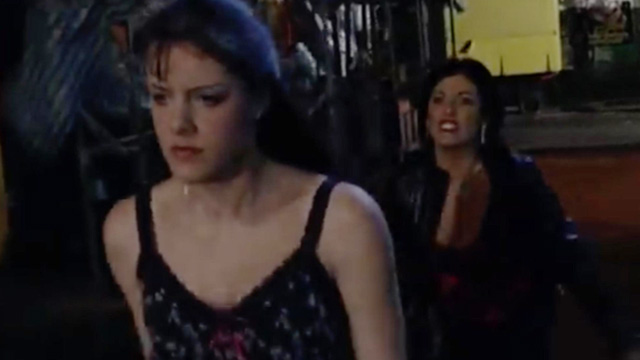 Credit: BBC
Which Slaters are still currently in the soap?
Stacey and her three children Lily, Arthur and Hope.
New Slater Hayley is also currently in the programme.
It has been confirmed that Kat, Big Mo and Jean will all be making a comeback very soon.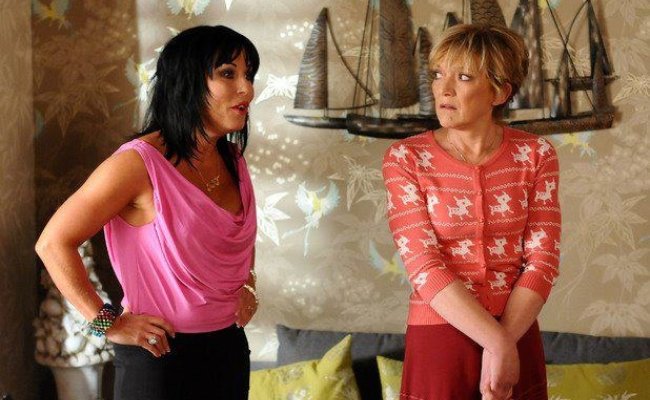 Credit: BBC
Which characters have been killed off?
Charlie Slater suffered a heart attack in 2016.
WATCH! EastEnders' Stacey And Sonia Have An Epic Fight: