This Dramatic New Love Triangle Looks Set To Cause CHAOS In Albert Square
21 November 2017, 12:13 | Updated: 21 November 2017, 16:35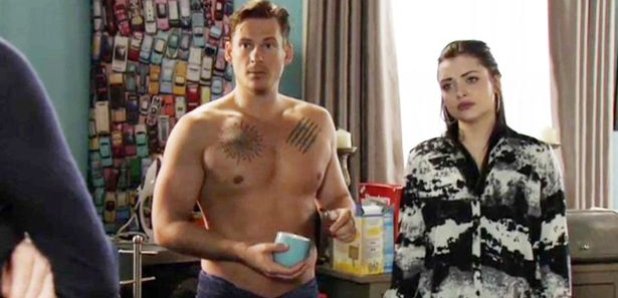 Woody's old mate Moose has the hots for Whitney...
SPOILER ALERT
It's all kicking off in Albert Square. Again. Tonight's EastEnders will see tensions escalate between bar manager Woody (Blue's Lee Ryan) and his old mate Moose (Sam Gittins). The source of their angst? None other than Woody's fiancée Whitney (Shona McGarty). Obvs.
Last night's episode saw the bizarrely-named Moose rock up in Walford once more. It was clear from the outset that he has feelings for an oblivious Whitney, which caused Woody to feel jealous. He was quick to let Moose know that he and Whitney are engaged and that they share One Love.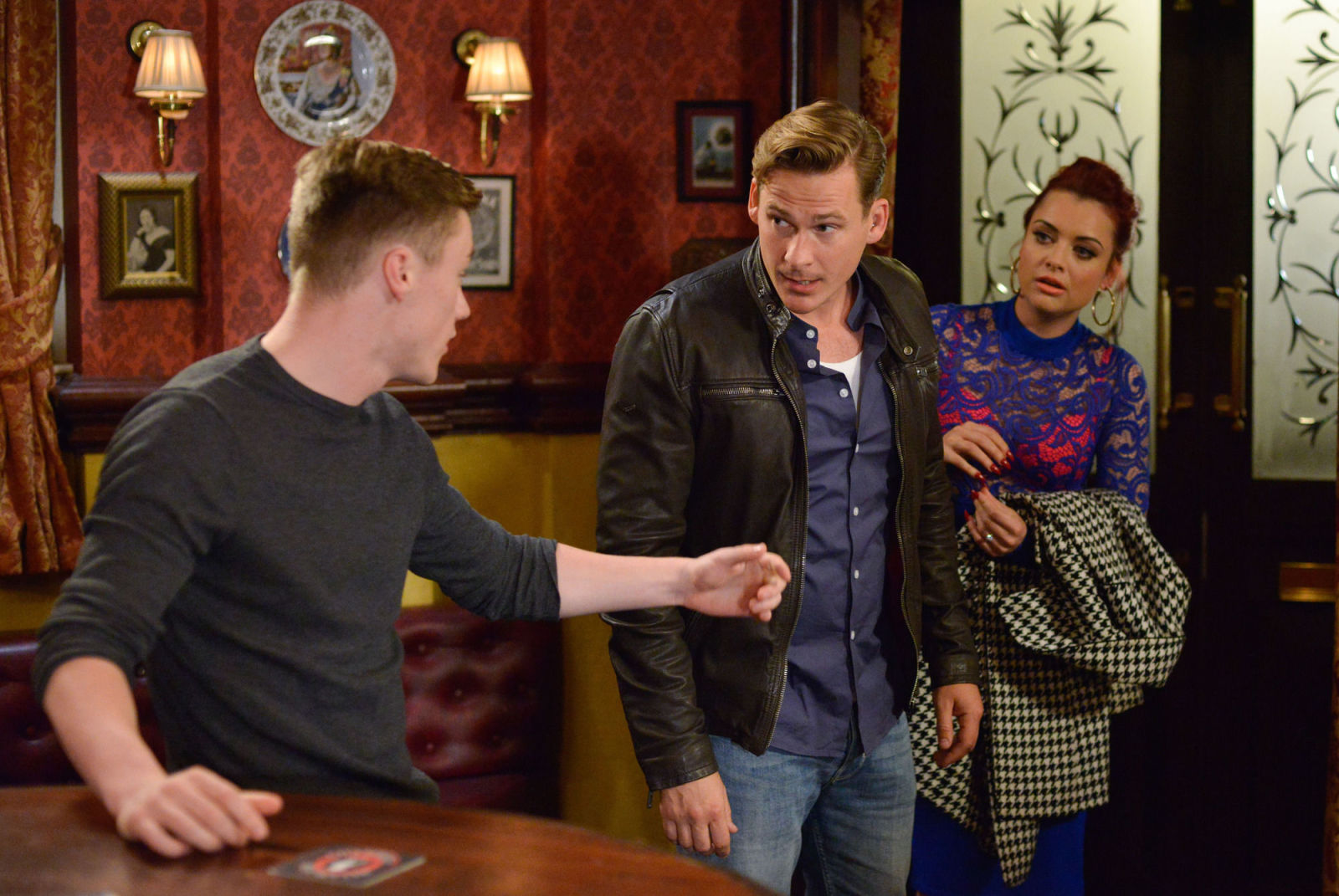 "Whaddya mean, purple's not her colour?!" [Picture: BBC]
That would be the end of matter, surely? Well there's also the matter of Lee Carter (Danny Boy Hatchard) – estranged husband of Whit. As far of Woody was aware, Whitney's still waiting to receive her divorce paper from Lee, meaning that any wedding plans are on ice for now.
Moose, however, was practically grinning from ear to when he told Woody that Whitney has already had her divorce papers from Lee. Why has she kept this quiet and what does it say about her commitment to Woody? We predict trouble – and we all know that Sorry Seems To Be The Hardest Word.
Whitney's love life is never smooth sailing - after her marriage to Lee ended there was that awkward romantic tension with her soon-to-be-ex-father in law, Mick Carter (Danny Dyer). And now this.
Tonight's episode will see Woody ask Whitney why she didn't tell him about Lee filing for divorce. Tensions between Moose and Woody will escalate, leading to a fight that ruins Whitney's plans for a night at the theatre with Woody.
We'll take those theatre tickets if they're going spare, Whit!
EastEnders continues tonight at 7.30pm on BBC One