Is Whitney Carter Pregnant? On-Set Pictures Spark Rumours She's Hiding A Bump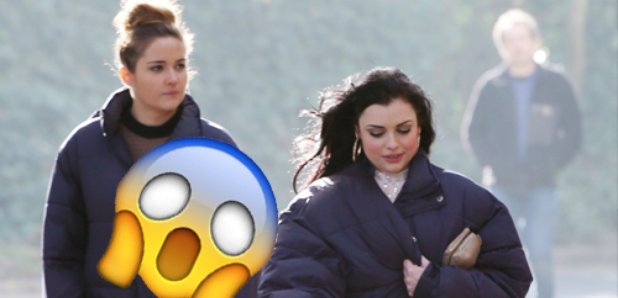 Things look set to get a little more interesting for Whitney, who was left heartbroken by Lee Carter on Valentine's Day.
Whitney Carter may have been left devasted after boyfriend Lee Carter left her heartbroken on the most romantic day of the year, but new snaps could hint at a very interesting twist in their relationship.
New snaps of Shona McGarty show the character wrapped up in a huge winter coat that appears to be disguising a baby bump as she walks through the square with pals Lauren and Abi Branning.
The sneaky on-set pictures have set tongues wagging that Whitney could have fallen pregnant with Lee's baby after he left her on Tuesday night.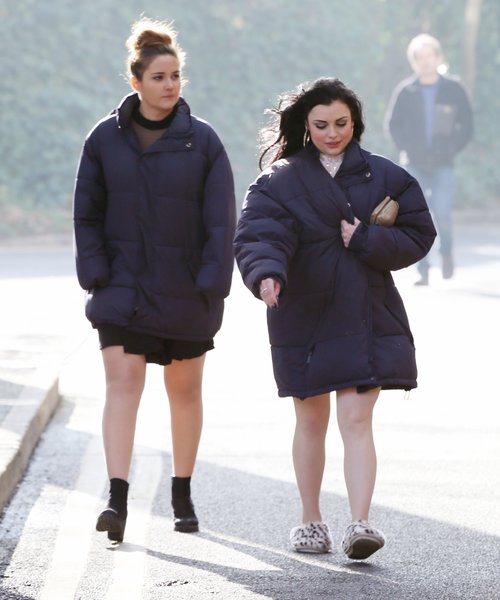 However, after Whitney confirmed her true feelings for Lee's dad, Mick, with a kiss this week, the pair could end up sleeping together which could spark an epic 'Who's the father?' storyline.
The shocking pictures come after soap fans were left fuming at the possibility that Whitney Carter might bed her father-in-law Mick now that her husband has left her.
Viewers watched as a depressed Lee Carter abandoned his wife and his wedding ring, following a romantic meal for two at Beales on Valentine's Day.