Is Jamie Oliver Bringing A Kebab Shop To Albert Square?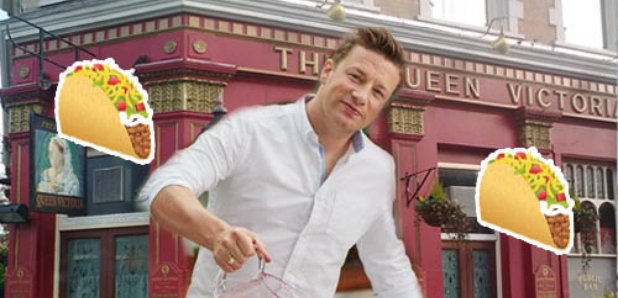 The famed chef has revealed he would love a starring role in Eastenders.
Jamie Oliver has restaurants up and down the country, so it only seems logical that he open up a business in the most famed location of all - Albert Square!
The famed chef has revealed he would love to have a starring role in Eastenders, and take ownership of a kebab shop in the iconic fictional town of Walford.
The 41-year-old celebrity chef quipped to The Sun Online: "Do they need a kebab shop? I would run the kebab shop heavy on the chilli all night long."
It seems that he is really serious about his ambitions too, as he joked to the reporter: "Seriously, nobody has ever asked me but can you get me the job?"
Jamie's kebab shop would probably be a welcomed addition to the Square, but he would have tough competition as there are already a lot of thriving food outlets in Walford.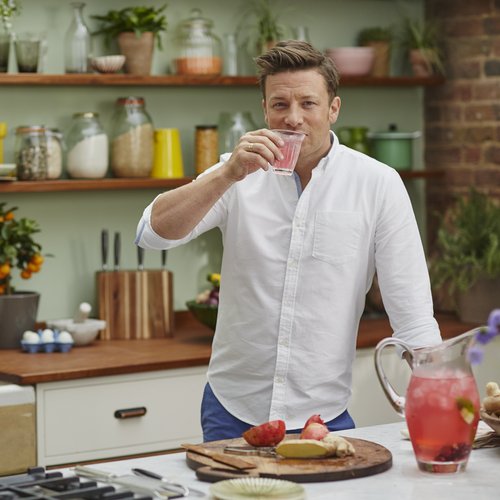 Businessman Ian Beale has steady trade with his food businesses 'The Bridge Street Cafe' and his chip shop 'Ian's Plaice'.
For now, Jamie has his hands full with his own restaurant business and family life with his wife Jools Oliver, who gave birth to their fifth child River six months ago.
Asked if he wants to add to his brood, he said: "I really don't think so. Personally, I never thought I'd have more than two kids, but our family feels very complete now. I'm grateful that Jools is such a brilliant mum."
Jamie previously confessed he was "shocked" to find out his wife - with whom he also has Poppy, 14, Daisy, 13, Petal, seven, and Buddy, six - was expecting their fifth child.
He said at the time: "This was not expected, I can't even believe I'm saying it. I think my own family were like 'really?!' But we're all tuned in to kids, it's good, it's carnage!
"It would be nice to balance it out a bit [with a boy]. A bit more testosterone would probably be a good thing, but do you know what, I'm just grateful for whatever I get if it's healthy, and I mean that."