Lee Ryan WILL Be Returning To EastEnders!
23 May 2017, 14:13 | Updated: 14 July 2017, 11:11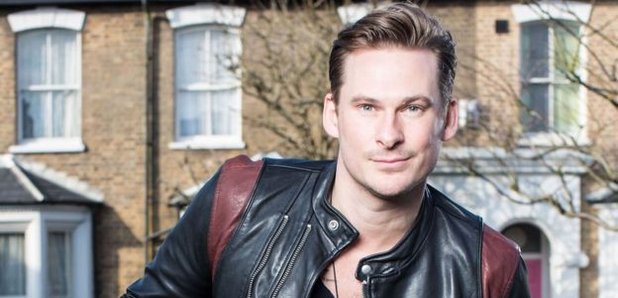 Don't be Blue - cheeky chappy Woody hasn't left Walford for good.
Fear not, EastEnders fans – you haven't seen the last of Woody Woodward. It's been confirmed that Lee Ryan has signed a one year contract to return to EastEnders for at least a year. Scream!
Last Friday saw cheeky chappy bar Queen Vic manager Woody receive his marching orders from the returning Mick Carter (Danny Dyer). Mick didn't take too kindly to finding Woody in bed with his daughter-in-law Whitney (Shona McGarty), and he gave Woody a mighty punch for his trouble.
The Blue singer,33, was initially hired as a guest star but the heartthrob has impressed the show's bosses so much that his contract has been extended. Nice work, Lee.
Speaking to the Daily Mirror, he said: "I am delighted that EastEnders have asked me to come back. It was a dream come true when I landed the role so I am thrilled that this has now turned into something much bigger. It has been a surreal experience walking down the road and having people shouting 'Woody' at me but I cannot wait to get back in the Square to see what trouble he will cause this time round." Oooh!
His new boss, EastEnders boss Sean O'Connor, is full of praise for Lee. He said: "I knew from the moment Lee auditioned that he would be perfect for EastEnders and we are all thrilled that the audience fell in love with Woody as much as we did. Lee's return later this year will undoubtedly cause a stir."
Lee's Blue bandmates are also causing waves in Soapland. Duncan James is causing all kinds of trouble as devious bed hopping policemanRyan Knight on Hollyoaks. Simon Webbe was cast as Andy Cousins in BBC Scotland saga River City last year, while Anthony Costa has guest starred on Casualty.
Could we see a mini Blue reunion at next year's British Soap Awards?