Is Rainie pregnant in EastEnders and will she leave Walford?
6 November 2020, 08:29
Is Rainie Highway pregnant in EastEnders? Or did she lose her baby?
EastEnders' Rainie Highway was over the moon back in September when she revealed she was pregnant to husband Stuart.
After their unconventional wedding ceremony, which saw them tie the knot while he was trapped in a hearse, the pair celebrated the exciting baby news.
But their happiness is set to be short-lived after Rainie (Tanya Franks) was involved in a road accident.
So, is Rainie pregnant and will she leave The Square? Here's what we know…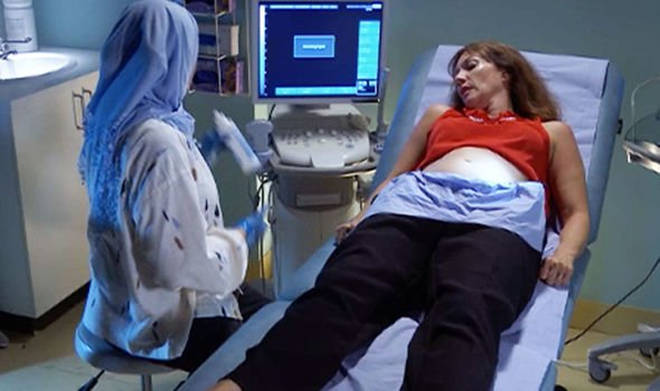 Is Rainie pregnant in EastEnders?
While Rainie thought she was pregnant, she has since been told by doctors that there is no baby, and probably never was.
Stuart previously downloaded a hypnobirthing app for his wife, but while she was listening to it, she stepped out into the road and got hit by Keegan Bucker-Baker (Zack Morris) on his bike.
Read More: How old is EastEnders Honey and what do we know about actress Emma Barton?
Rainie then had to tell Tiffany Butcher (Maisie Smith) about her pregnancy and she was taken to the hospital to get checked over.
As she had a scan, the confused doctor said she couldn't see the unborn baby, with Rainie fearing that she had miscarried.
But she was then told the heartbreaking news that she was never pregnant.
Is Rainie leaving EastEnders?
After the devastating news, Ranie returned home and began packing up her clothes, telling Stuart she was leaving him.
It's unclear whether Rainie will leave Walford for good, or whether she will tell Stuart the truth about the pregnancy.
But viewers were quick to predict that Rainie and Stuart's romance will soon be over for good.
Taking to Twitter, one fan said: "No Rainie, don't leave! Just be honest with Stuart! Trust him! #Stainie #EastEnders."
Another said: "The end for Rainie and Stuart #EastEnders," while a third added: "Rainie you don't need to leave Stuart #Eastenders."
Now Read: Former EastEnders star Brooke Kinsella gives birth to baby girl three weeks early