Drama In EastEnders As Whitney Declares Love For Father-In-Law Mick At Her Engagement Party
4 August 2017, 10:34 | Updated: 4 August 2017, 11:14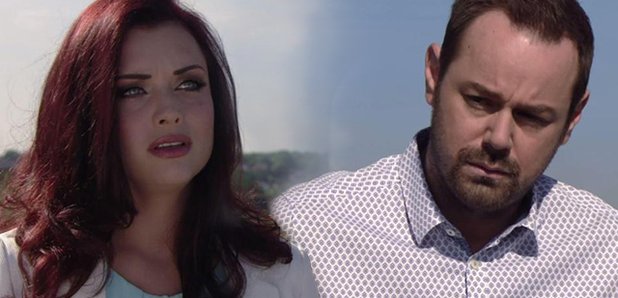 Whitney opened a whole can of worms on last nights episode of EastEnders after she declared her love for her father-in-law Mick... at her and Woody's engagement party.
Over the weeks, viewers have witnessed Whitney (played by Shona McGarty) share some illicit kisses with Mick, played by Danny Dyer, whilst she was married to his son, Lee at the time.
After taking some time away from the Square with her new beau Woody Woodward, the pair returned with some happy news.
However, fans were taken aback after friends and family were revelling in celebrations for the couple, Whitney and Mick were having a heart to heart on the roof of the Queen Vic.
With Mick's wife Linda currently away from Walford at the moment, Whitney seized the opportunity to tell the Queen Vic landlord how she really felt.
After taking a deep breathe, she said: "I love you, you're my main man, I know that you're the one I'm going to be running to for the rest of my life, whether it's here or the other side of the world."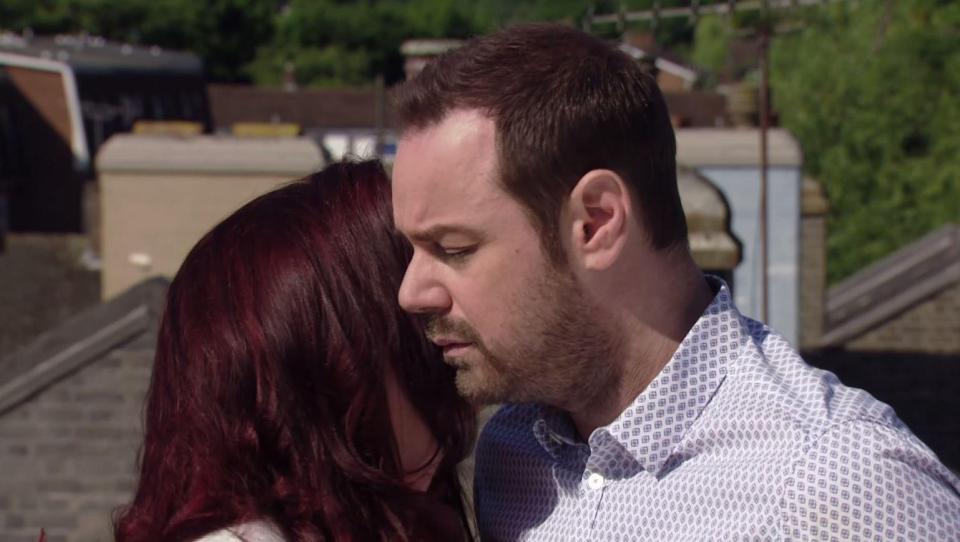 Picture | BBC One
Mick looked up in shock at her declaration, but she continued: "If things were different, if there weren't 20 years between us... and Lee... and if you weren't happily married to the best woman you've ever met, but you are...
She said: "I think we both were in a bad place weren't we? things got mixed up and you and me, us like that, it ain't real.
"Going away helped me move on... I love you and you love Linda and I love Woody."
Clearly taken aback by her declaration, Mick didn't say anything as Whitney kissed him on the cheek and left him on the roof.
After a moment of thought, the pub landlord then called his wife and begged her to come home, adding: "Or there'll be nothing to come back to."
What is going on in Mick's head right now?
Tune in to Eastenders tonight on BBC One 7:30pm.