Will EastEnders' Bobby Beale KILL Max Branning?
17 October 2017, 10:34 | Updated: 17 October 2017, 15:42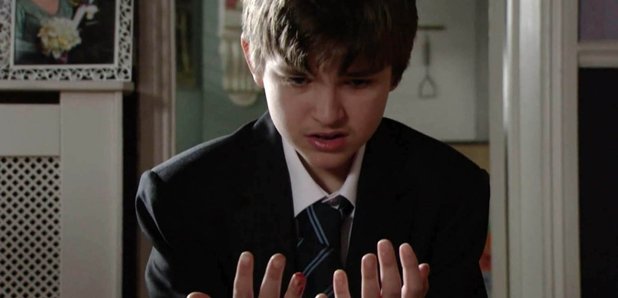 Ian and Jane are backed into a corner...
EastEnders could be headed for another outrageous twist, as some fans are convinced that Bobby Beale will return and murder Max Branning. Yep, and it's not even Halloween yet.
Max (Jake Wood) is currently making life hell for Bobby's parents, Ian (Adam Woodyatt) and Jane (Laurie Brett). He's justifiably peeved that they helped get him wrongfully imprisoned for the murder of Ian's daughter Lucy (Hattie Bywater).
Everybody now knows that schoolboy Bobby (Eliot Carrington) actually did the deed, and the babyfaced killer is currently in a juvenile detention centre.
In last night's episode of the BBC One soap, Jane insisted she and Ian needed to leave Walford to give themselves and Bobby a fresh start when he's released.
After Max threatened to kill Jane if she didn't leave Walford, she pleaded with her husband. "I'm not going home," she told Ian. "Everything bad that has ever happened to us has happened in Walford. Don't you want a fresh start? All those ghosts and bad memories?" Well, she does have a valid point there.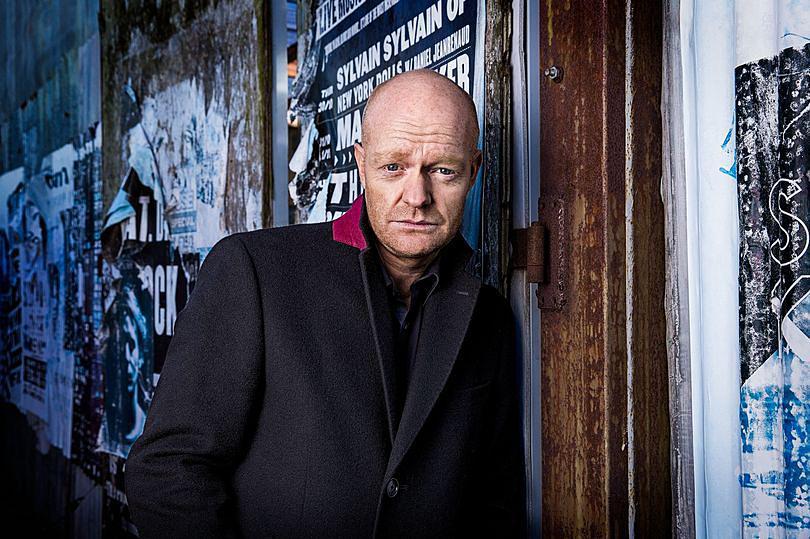 Will Max's schemes come to a grisly end? [Picture: ITV]
"What about your responsibilities to me and Bobby? Our son. He's going to get out of that place soon, doesn't he deserve a fresh start? You might say you've disowned him but I know you Ian Beale. You let Steven back into our lives, there's no way you'll turn your back on your own flesh and blood."
She added: "We could buy a little house in the countryside where no-one knows us. You just said that I was your priority. I can't go back there, Ian. Please don't make me. I can't, I can't go back."
Whoa now, Jane – are you seriously suggesting that EastEnders' only original cast member finally leaves Albert Square? The shocking thing was that the chip shop magnate agreed with his beloved.
"If that's the way you feel and what you want, you don't have to go back there. We'll leave Walford for good," he said. Blimey.
Hopefully Bobby will come back and kill Max #EastEnders

— Shirley Carter (@DriedUpShirl) October 16, 2017
So will the Beales actually hit the road? Or will Bobby put an end to Max's scheming himself upon his release? We know that Max's daughters Abi (Lorna Fitzgerald) and Lauren (Jacqueline Jossa) are leaving the show. Could their dad also be on the way out?