Yoldande's Back And Eastenders Fans Are Too Excited!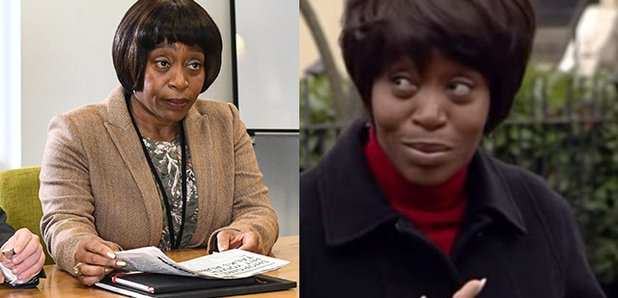 Remember Patrick Trueman's former partner Yolande? She's back!
Eastenders fans took to Twitter to express their excitement when a familiar face popped onto their screens during last night's episode.
After 9 years, Yolande Trueman made a triumphant return to the show much to the excitement of viewers.
She departed Albert Square in 2008 after bagging a job in the Minute Mart's head office and when Denise Fox visited Minute Mart HQ during Monday's episode, nobody expected her to bump into fan favourite Yolande!
Britain's reaction when Yolande Trueman comes back after over a decade. #EastEnders pic.twitter.com/Q6FymICVLc

— Cal (@Panayisalad) March 20, 2017
I'm so happy to see YOLANDE. This is the best comeback ever #eastenders pic.twitter.com/MsF3C9cO1P

— vocal noodle (@DrScribble) March 20, 2017
YOLANDE IS BACK IN EASTENDERS EVERYTHING FEELS LIKE ITS 2006 AGAIN

— Behlul™ (@behlul_official) March 20, 2017
YOLANDE'S BACK IN EASTENDERS ABSOLUTE SCENES, COME HOME TO PATRICK BABY!

— Kieran Stapleton (@kieranstapes) March 20, 2017
The encounter came about when Denise had to report to head office after talking poorly of the company during an interview with the local paper.
But she ended up quitting anyway after they insisted she attend a customer relations course.
But what now?! Will Yolande be in any more episodes or is this just a one off? We'll have to wait until the next episode to see.