Ed Sheeran Has Set His Sights On Doing This Reality TV Show!
23 June 2017, 10:02 | Updated: 14 July 2017, 11:11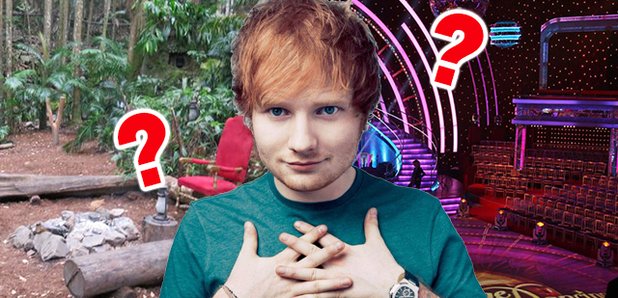 The red-headed singer said he would love to star on this celebrity reality show!
We would never have thought that between touring the world and writing smash hit music Ed Sheeran has time to watch reality TV, but apparently the 'Shape Of You' star is a big fan.
So much that he has set his sights on taking part in one of our favourites - Strictly Come Dancing!
The flame-haired pop star is an avid follower of reality TV in the UK and has admitted he'd love to test himself on one of the country's more popular shows, such as 'Strictly Come Dancing' or 'I'm a Celebrity...Get Me Out of Here!'.
Ed shared: "I will 100 per cent do 'Strictly Come Dancing' one day. I think something like 'I'm a Celebrity' would be fun, too."
Ed is, of course, best known for his catchy pop tunes, but we bet you didn't know he is working on a movie right now that he is planning to star in too. His talents seriously have no end.
The 'Galway Girl' hitmaker, who plans to write music for the film, revealed that he doesn't think he's a great actor but he would love for Academy Academy-winning actress Dame Helen Mirren to appear alongside him in the movie.
Speaking earlier this week to BANG Showbiz Ed said: "I mean the movie is in the works but I don't have any time to shoot it until 2019.
"Well, there have been talks about another leading role in it like a love interest. I would love someone unknown, but I have always loved Helen Mirren.
"Yeah, if like me and Helen could do a love scene - I guess that sounds weird, doesn't it? But I'm not really a good actor and she's a very good actress so I don't think she'd want to do it."