Ellen DeGeneres Says She Won't Have Donald Trump On Her Show For This Reason
25 September 2017, 12:30 | Updated: 25 September 2017, 15:53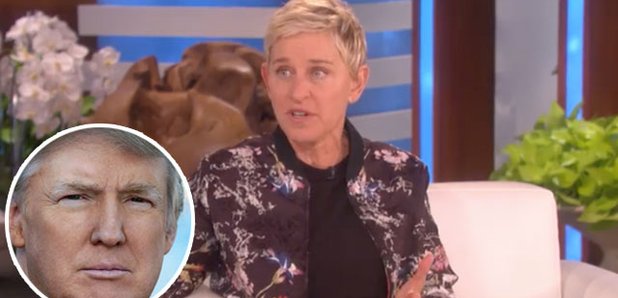 She openly refuses to give the president a platform in her latest show
In her own words, Ellen "doesn't get political" but when faced with the question of whether she'd have Trump on her show she was very vocal in not wanting him there.
During a chat with former Fox News host, Megyn Kelly, Ellen explained: "For me to have someone on the show, I have to at least admire them in some way. And I can't have someone that I feel is not only dangerous for the country –and for me personally as a gay woman – but to the world."
Her views on Trump are a huge contrast to how she felt towards former president Barack Obama, who awarded her a Medal of Freedom just last year, whilst commending her on how she uses her voice to inspire others.
After Ellen said her piece in the Megyn interview, Twitter fans couldn't wait to commend her on her decision to "respectfully dis Donald"…
Ellen just respectfully dissed Donald trump SO HARD. I love you @TheEllenShow

— Sam-O (@GreenEggs_nSam7) 20 September 2017
Ellen said she does not want Donald Trump on her show Got to love her

— Alanni Garnet (@alannigarnet) 20 September 2017
Ellen Degeneres talking about how much she does not like Donald Trump and won't let him on the show. Go @TheEllenShow!!!!

— Michele Mackowiak (@Mack_Attack_91) 20 September 2017
Good for you Ellen!
Watch More: