Sad News! Adam Thomas Has Decided To Leave Emmerdale
30 March 2017, 09:31 | Updated: 14 July 2017, 11:11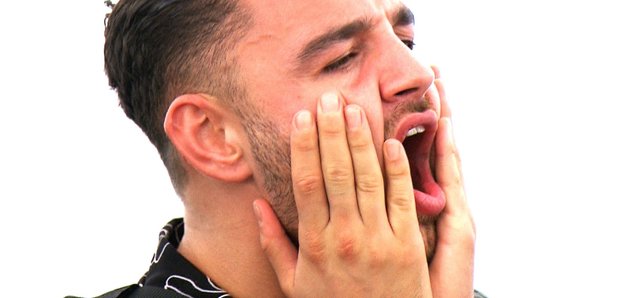 The 28-year-old actor who plays Adam Barton has decided to depart from the soap.
Adam Thomas is firmly a fan favourite on Emmerdale.
But the actor has recently made the sad decision to quit the show and we are seriously going to miss him.
He has shot to fame since last year's stint in I'm A Celebrity...Get Me Out Of Here and there are rumours that Adam now has his eyes on bagging his own TV show.
A source said: "Adam's had a great time but he's spent eight years in the Dales and thinks the time is right."
But bosses on the soap won't be happy as his rise in popularity gave Emmerdale viewing figures a real boost.
The insider added to The Sun: "It's a headache for bosses as he's a recognisable face, especially after 'I'm A Celebrity.'"
Adam – whose brother Ryan Thomas was formerly a star on rival soap 'Coronation Street' – joined the Dales in 2009, and has had several dramatic storylines since.
Most notably his character was seen suffering a breakdown and committing arson after John Barton, the man he believed to be his father, died.
His character was also involved in a plot which had him mistakenly believe he had fathered Luca, the son of Vanessa Woodfield (played by Michelle Hardwick), after Rakesh Kotecha (Pasha Bocarie) – who is the father of Luca's biological father Kirin (Adam Fielding) – doctored the DNA test results.
Earlier this year, Barton's half sister Holly (Sophie Powles) and his biological father James (Bill Ward) were both killed off within a month of each other.
Adam is due to be written out of the soap by the end of the year. We'll miss you, Adam!