At Least One 'Emmerdale' Character Dies Next Week!
26 September 2017, 10:10 | Updated: 26 September 2017, 12:51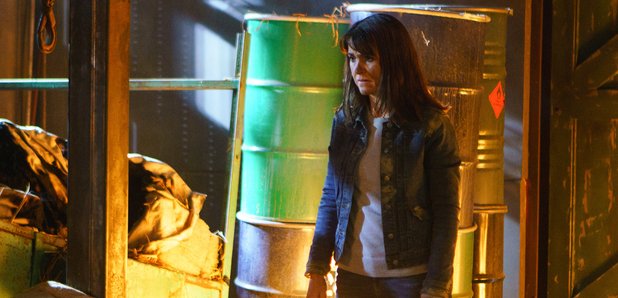 'Emmerdale' becomes #Emmadale as Emma Barton's actions place lives in danger...
SPOILER ALERT
Emmerdale viewers have been waiting for almost a year now, but killer Emma Barton's comeuppance is almost here. The ITV soap has revealed that it will kill off at least one main character next week as Emma's story comes to an end. But it sounds like she may take somebody else with her on her way out of the village…
Emma (played by the brilliant Gillian Kearney) has escaped the law for a year since she pushed her husband James off a motorway bridge, which killed him and caused a massive motorway pile-up.
Her secret has started to emerge, with a recent confession to youngest son Finn (Joe Gill). But it's the suspicions of neighbour Laurel Thomas (Charlotte Bellamy) which will prove to be Emma's undoing, as Laurel's teenage daughter Gabby (Rosie Bentham) now goes after Emma.
Remember that video memory card which proves Emma's guilt? Well, it will be resurfacing, causing Emma to spiral out of control and head over to the Bartons' farm for a final showdown with her former love rival Moira Dingle (Natalie J Robb).
"No, I won't give you my hairdresser's number, Emma!" [Picture: ITV]
Emma wants to confront Moira about the feelings she had for James, but her enemy's vague answers push her even further over the edge.
The feuding pair find themselves in a furious fight with a pitchfork – yes, an actual pitched battle - in one of the farm's barns, but their brawl knocks out a light and starts a fire.
As Moira ends up worse off in the flames and begs for help, will Emma save her or leave her to perish?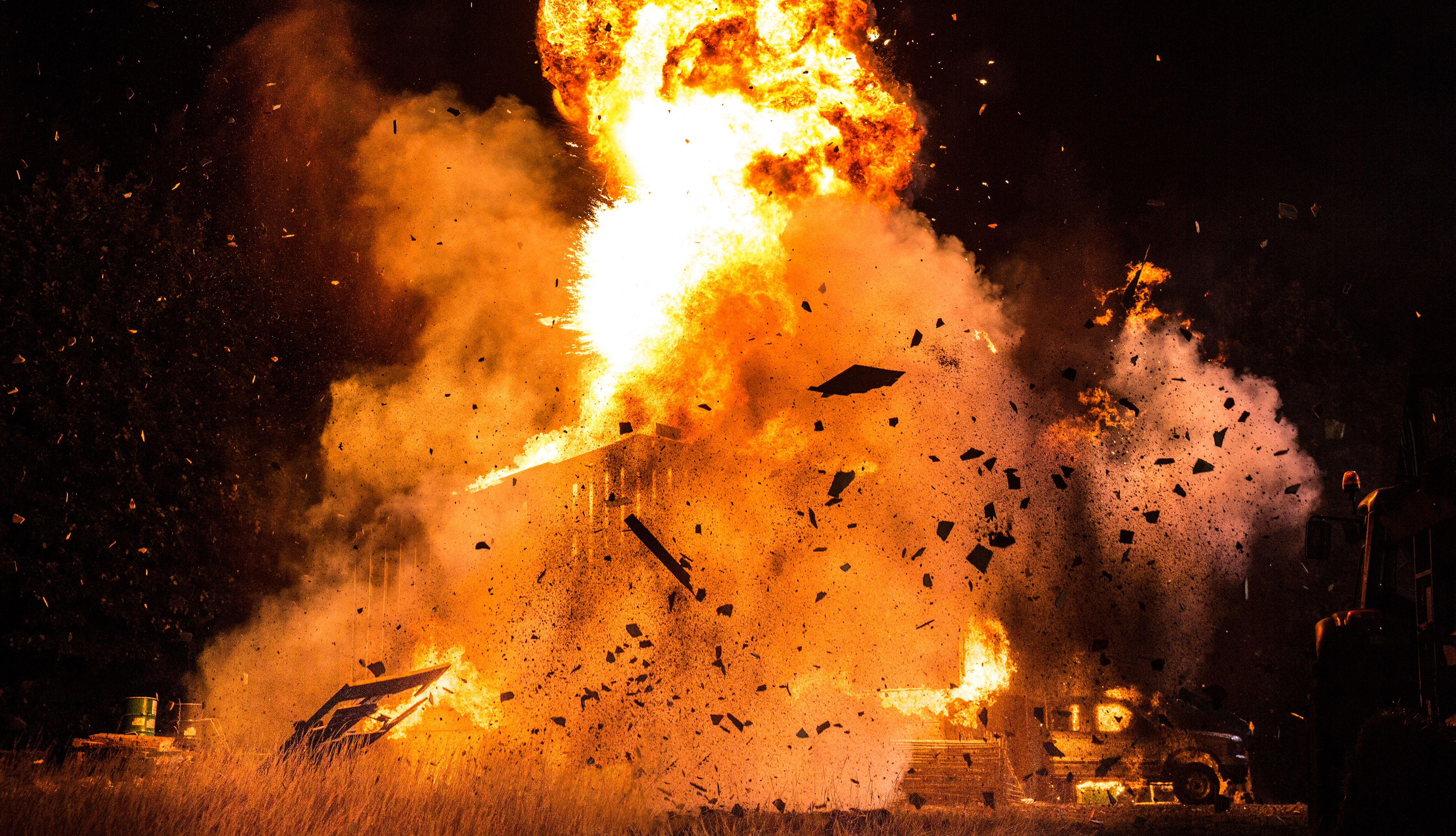 Just another quiet night in the village... [Picture: ITV]
Before the night is over, Moira's hot headed son Adam (Adam Thomas) will confront his mad Auntie Emma while wielding a gun! We don't think that's the wisest move, and with Adam Thomas confirmed to be leaving the show, could Emma turn the gun on him?
Or will the White family be drawn into the drama somehow? We know that Lawrence, Chrissie and Lachlan are all on their way out too, so will Emma's actions have dire consequences once again?
One thing's for sure – next week looks unmissable!
Emmerdale airs weeknights at 7pm on ITV, with an extra episode at 8pm on Thursdays.