Emmerdale Fans Left Shocked As Identity Of Dingle-Obsessed Woman Is Finally Revealled
10 February 2017, 10:08 | Updated: 14 July 2017, 11:11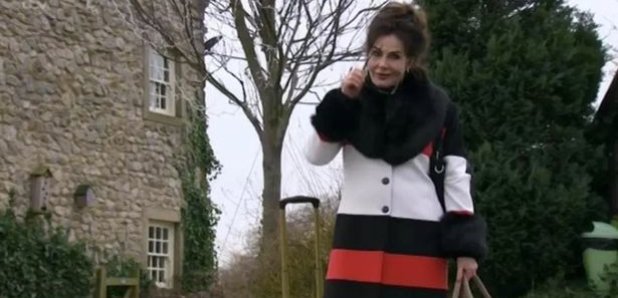 All week, Emmerdale viewers have been left guessing the identity of the mystery woman who's been hiding out in the Dingle's barn.
Emmerdale viewers were left in a state of shock as last night's episode finally revealed the identity of the mystery, Dingle-obsessed woman who has been hiding out in the Dingle's farm barn.
The true identity of the raven haired woman has been driving fans mad since she first appeared in the village, earlier this week.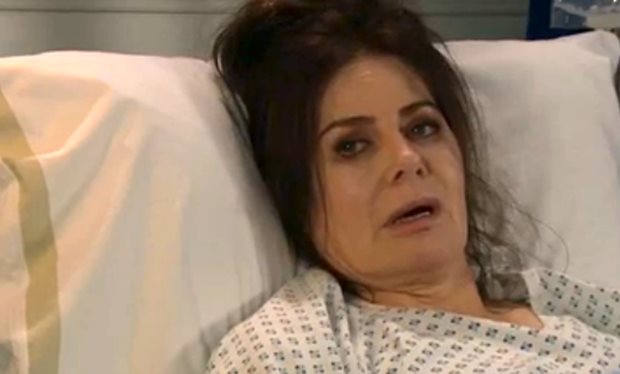 Faith Dingle was rushed to hospital after she collapsed. Picture | ITV
The woman had been hiding in out in the barn on the Dingle's farm and only Sarah, Debbie's daughter, knew that she was there. But last night's episode saw the woman collapse and the paramedics were called to the scene in a shocking double episode.
In the explosive revelation, the woman turns out to be Faith Dingle, the estranged mother of bad boy Cain and his sister Chas.
The mother-of-two is now being played by Sally Dexter, one of Britain's award winning stage actresses. Sally, 56, scooped recognition for her roles in musicals Oliver and Billy Elliot, but you may also recognise her from your TV screens, where she's starred in Poldark and Holby City.
Faith hasn't been seen in the village for more than a decade, and it's unlikley that her children will welcome their mother back with open arms.
Will Cain get angry? Because there's always trouble when Cain's temper rages...
Emmerdale returns to ITV tonight at 7pm.