'Emmerdale' Fans Freak Out Over Shock Baby Cliffhanger!
3 October 2017, 11:47 | Updated: 3 October 2017, 13:52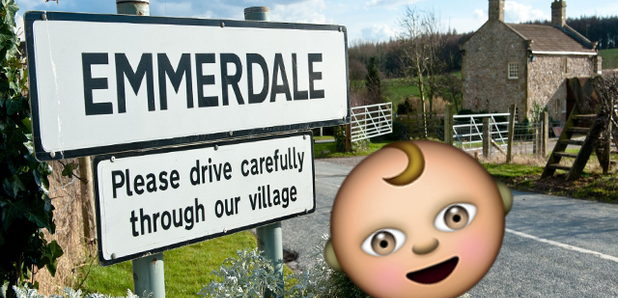 Will Moira - and her baby - survive the barn fire?
OMG. Emmerdale sure knows how to surprise us. We're still in shock after last night's shocking baby twist cliffhanger.
Fans already knew that this was going to be an epic week as Emma Barton (Gillian Kearney) would cause more lives to be in danger. But in a huge surprise, Moira (Natalie J. Robb) blurted out that she might be pregnant as she went head-to-head with her former love rival.
The baby bombshell came after Moira and Emma had accidentally started a fire as they fought each other with a pitchfork in a barn at the Bartons' farm.
Moira is no pushover, but she seemed to quickly become tired and breathless. Even deranged Emma stopped ranting for a moment as Moira wailed: "I think I might be having a baby!"
"Didn't see that one coming, did ya?" [Picture: ITV]
Is Moira trying to gain Emma's sympathy in order to get out of that burning barn? Is she really pregnant? (Maybe that's why the doctor wanted to speak to her about her blood test results).
But the biggest question remains – if Moira really is expecting a baby, would the father be her nephew by marriage Pete (Anthony Quinlan) or estranged husband Cain (Jeff Hordley)? Emma certainly won't be happy if she discovers that Moira bunked up with one of her boys.
Fans were gobsmacked by the latest turn of events.
Me at #Emmerdale OMG!! @emmerdale pic.twitter.com/a7My4I6tHl

— WHY SO SERIOUS!?(@XxEmma_JKxX) October 2, 2017
What a cracking episode & it's only the beginning edge of the seat stuff kudos to all cast & crew in Yorkshire putting the rest in the shade

— Philip O'Malley (@philipomalley81) October 2, 2017
#Emmerdale @emmerdale This episode is on FIRE And OMG Moira think she's having a baby.

— Britt (@_BlueEyes18) October 2, 2017
Natalie J. Robb, who plays Moira, explained recently to Digital Spy: "Moira is frightened as they both could die. It's really dangerous in the barn and Emma is a loose cannon. The barn is full of lots of hay and straw bales, plus oil drums, farm machinery and diesel supplies. But the most frightening thing in the barn is Emma. Forget the fire, it's Emma who is the biggest threat at this point."
She added: "There is much more to come and a few twists we hope you will enjoy. Don't miss it!"
We wouldn't dare.
Emmerdale continues on Tuesday (October 3) at 7pm on ITV.