Emmerdale's Leyla Plans Sweet Revenge As She PROPOSES To Cheating Pete
12 July 2017, 12:12 | Updated: 14 July 2017, 11:11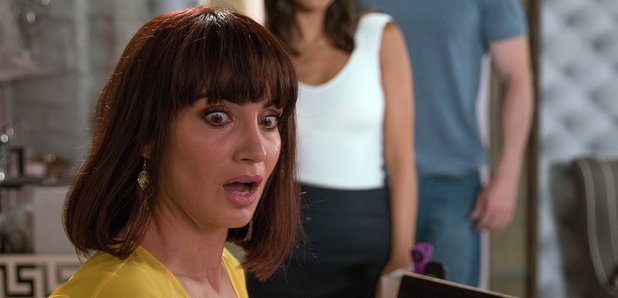 SPOILER ALERT: Leyla Harding is planning revenge on Pete Barton after discovering he's cheating on her with her best pal, Priya Sharma.
The brunette beauty - played by Roxy Shahidi - will pop the question to the handsome farm boy (Anthony Quinlan) over the next few weeks after she discovers she's pregnant with his baby, but it looks like things will end in tears for the wedding planner as the man she's in love with has been bedding Priya Kotecha (Fiona Wade) behind her back.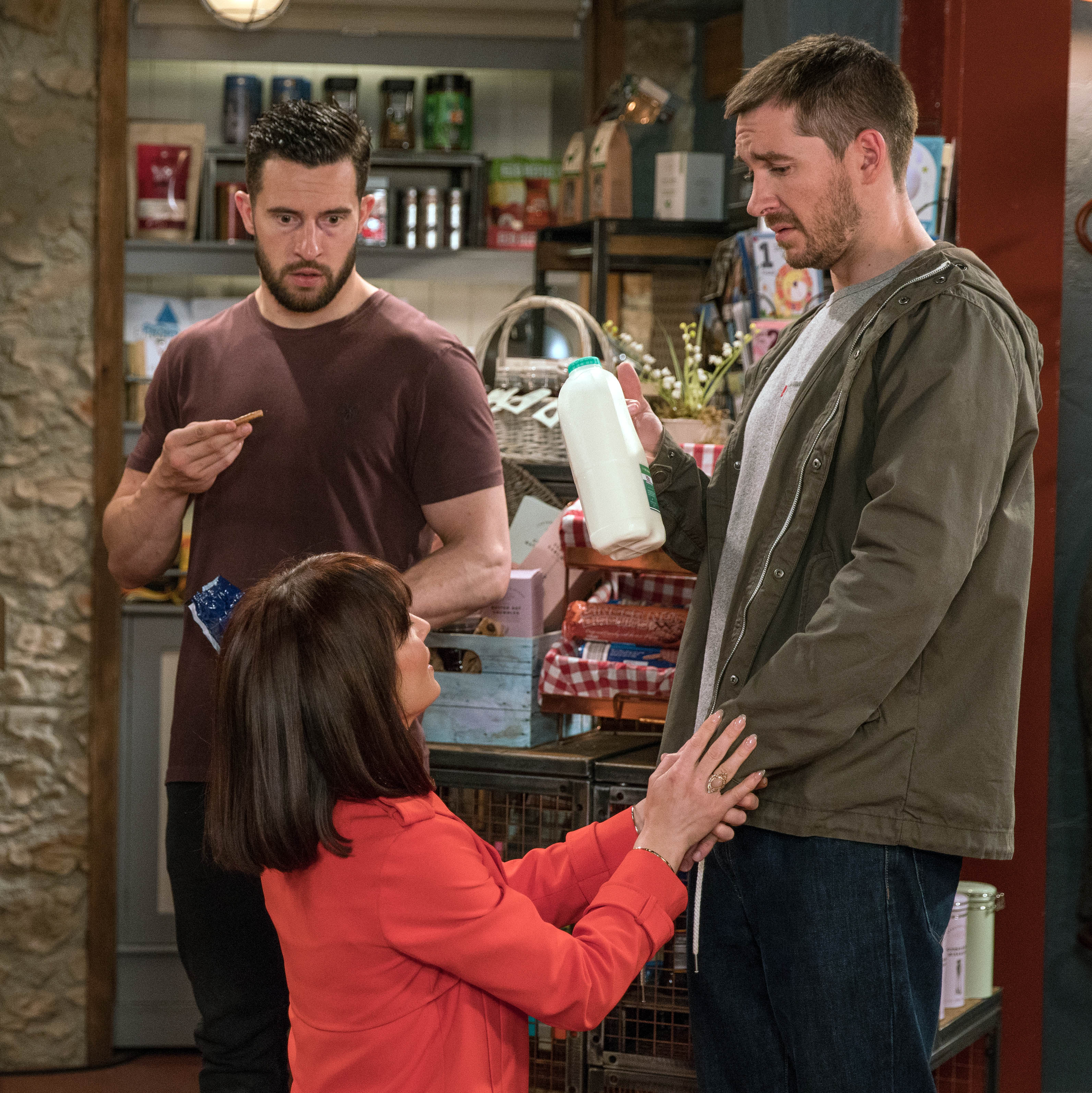 Leyla proposes to Pete even after finding out she's pregnant. Picture | ITV
Speaking to the Daily Mirror newspaper, Roxy said: "She wants to get married. She wants to lock him down quick. Pete is that steady guy and she feels she can trust him. Her friends say: 'Come on, if you want something, go for it. It's 2017, just ask.' "
And, although she's head over heels in love with Pete, Leyla isn't planning to let his infidelity go easily as she's keen to get sweet revenge on her beau and her best friend.
It's not known how she's plotting to get her own back but things are no doubt set to turn nasty once the devastating news finally comes out over the next few months.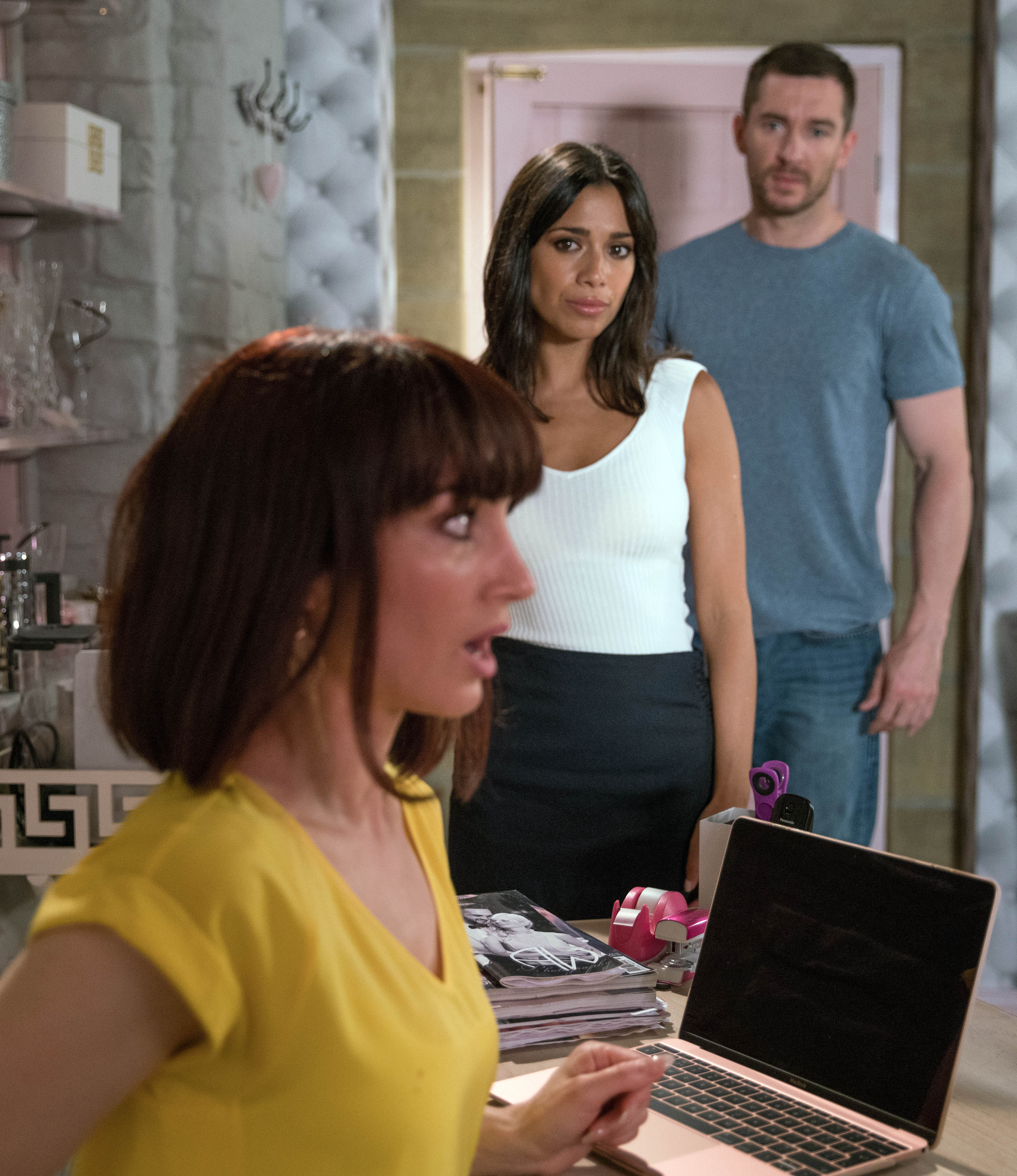 Picture | ITV
Fiona recently admitted her alter ego's romps with Pete will go on for a "while" and, although she will confess to her husband Rakesh Kotecha (Pasha Bocarie) that she's been doing the dirty on him, she vows to keep his identity a secret for the sake of Leyla.
Meanwhile, the 38-year-old actress admitted she has enjoyed portraying the gripping storyline but is adamant she doesn't agree with her character's actions.
She explained: "I think women should stick together and honour each other, have that girl power thing. We should think about how other people feel.
"I'm in my 30s now, and along the way I've been cheated on and it is probably the worst feeling in the world.
"A woman always knows. And I trust my instinct as a woman very strongly."