Kim Tate is making a shock return to Emmerdale on 'revenge mission'
24 September 2018, 20:30 | Updated: 26 November 2019, 11:40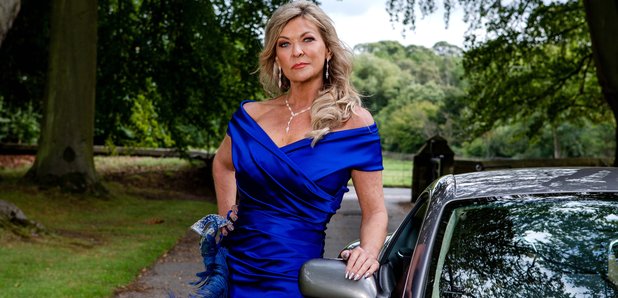 The Dales' legendary villain will be guest starring in a week's worth of episodes in October.
Emmerdale super bitch Kim Tate is returning to the soap - and she wants revenge.
The iconic soap baddie, played by Claire King, was last seen in the show 20 years ago clambering in to a helicopter with her infant son James and a bag of her stepson Chris Tate's cash - who she had just attempted to bludgeon to death with a blunt object.
But now producers have revealed Kim is heading back to the Dales for a week of revenge-driven antics that will remind both the villagers and fans why Kim isn't someone to be messed with.
A soap spokesperson said: "In all her glory, Kim is set to make an explosive surprise comeback in a week of high drama at a Home Farm masquerade ball airing this October.
"Kim still has unfinished business in the village and there are several characters who will find themselves at the receiving end of her vindictive ways."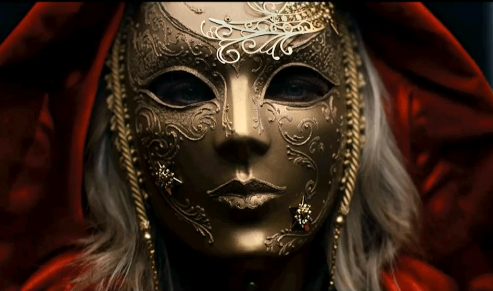 People have been trying to work out who the mystery guest is (Image: ITV)
Ruthless gold-digger Kim first arrived in the village in 1989.
During her time in the Dales, she attempted murder, faked her own death and stood by while her husband Frank died.
It seemed Kim didn't have many redeeming qualities but her love affair with Dave Glover brought out her softer side, until he tragically died saving Kim's baby in a fire at Home Farm.
Fans have wondered if Kim was due to make a return after it was revealed that Tom Waterhouse is in fact Joe Tate, the son of Chris.
The multimillionaire is planning a massive Halloween party, and it was hinted that a special guest would be making their presence known after a teaser was released showing a mysterious blonde woman wearing an ornate mask.
On her character's return Claire King said: "As a Yorkshire lass myself, I'm absolutely thrilled to be back in Yorkshire for a fun-filled cameo, once again reaping havoc in the Dales!
"As there are still some familiar faces from 20 years ago it's felt like coming home and I couldn't have had a more lovely welcome from such a talented cast and crew, so thank you everyone! It's literally been a blast!"
Producer, Kate Brooks said: "Kim Tate is such a hurricane of a character, notorious for wreaking havoc wherever she goes.
"Kim's explosive return shakes the very foundations of the village as she swaggers back into Home Farm, leaving a devastating trail of destruction in her wake."