THIS 'Emmerdale' Couple WILL Reunite...
28 September 2017, 17:03 | Updated: 28 September 2017, 17:37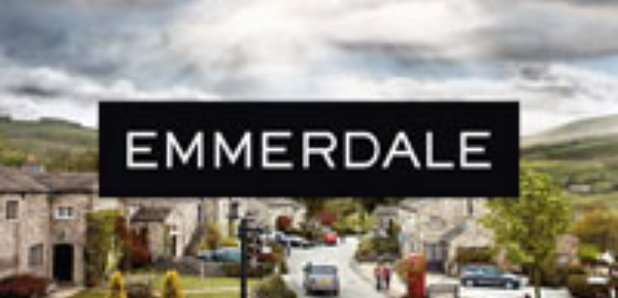 Rejoice, #Robron fans.
Christmas is coming - and Emmerdale fans have been given a hint of what to expect on the big day. Intriguingly, the ITV soap has hinted that their festive episodes will revolve around a reunited couple.
Unfortunately for fans of Cain (Jeff Hordley) and Moira (Natalie J. Robb), they're not the exes who will be smooching under the mistletoe. But supporters of Robert Sugden (Ryan Hawley) and Aarron Dingle (Danny Miller) can start to get excited, as the show's bosses have teased a big reunion for the estranged pair.
Speaking at a special press event today, the show's producer Iain Macleod said: ''There is a big, big episode that goes up on Christmas Day. It's really entertaining and dramatic and it has a surprise cameo in it. It's stylistically a bit weird and romantic – it's great. I always view Robert and Aaron as being on opposite ends of a very long piece of elastic and it's stretched pretty tight and they're as far away from each other as I am comfortable with them getting."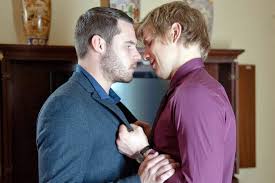 "Watch the suit, I'm due in court next week." [Picture: ITV]
Iain continued: "The events of Christmas and New Year will kind of boing them back together again, to coin a phrase. The wedding is definitely still on the cards – be careful about when you book your summer holidays next year. Basically, I am saying it's in summer!"
So, Robron obsessives - that's Christmas and Summer to look out for. We're curious as to how these two will reunite, given how much they've been through. (Covering up a death; serial infidelity; a prison sentence - all the romantic stuff).
Robert is currently pulling all kinds of dastardly schemes in order to take over Home Farm, but it looks like he will find his way back to Aarron. Shame really - we kinda like him being all devious!