Who Killed Emma Barton? We Rate The Suspects!
16 October 2017, 16:28 | Updated: 17 October 2017, 13:30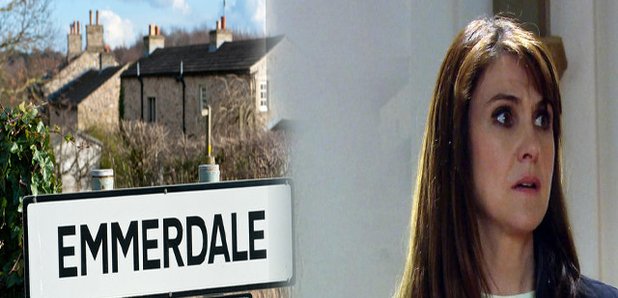 Emmerdale's new whodunnit has plenty of potential culprits...
Autumn is traditionally a time for huge stories in Soapland, and this year Emmerdale is delivering the goods again. The villagers are coming to terms with the fact that Emma (Gillian Kearney) didn't jump from that viaduct – she was pushed. The Yorkshire soap's Who Killed Emma Barton? whodunit is now well and truly in full swing.
So who had the biggest motive to do away with the unstable nurse? Well, it would be quicker to list the characters who didn't want her dead. Here's our roundup of the biggest clues so far and who we think may prove to be the guilty party…
HARRIET FINCH (Katherine Dow Blyton)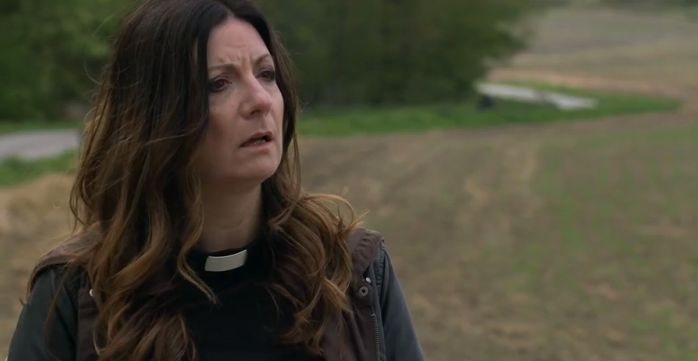 "Who's going to help me put out the hymn books now Emma's gone?" [Picture: ITV]
Surely not the vicar, we hear we cry! We'll admit that Harriet did come to Emma's defence in the Woolpack, telling the assembled villagers that the late parishioner had been ill rather than evil. But she was also the one to find baby Isaac in the church after Emma kidnapped him – along with a suicide note/confession to murder. Now the note is nowhere to be seen – did Harriet read it and then confront Emma on the viaduct?
VERDICT: Harriet's not perfect, but she also has a strong moral compass. If she did off Emma then it had to be an accident.
GABBY THOMAS (Rosie Bentham)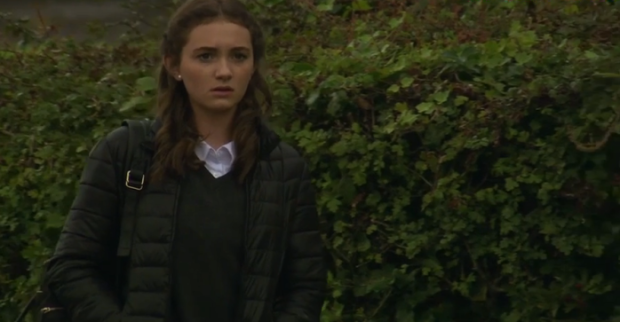 "I wonder if I'll win a British Soap Award for this?" [Picture: ITV]
Social media is abuzz with amateur Miss Marples pointing the finger at teenage Gabby, while bookies Paddy Power also have her as the favourite suspect. She had a big motive, wanting revenge for the way Emma had tormented her late father Ashley (John Middleton). On the night of the murder, Gabby returned to the Woolpack after being AWOL– with hands that were freezing cold. So did Gabby go too far?
VERDICT: We really hope that Gabby won't be turning into Emmerdale's Bobby Beale. She may be emotional, but she knows right from wrong.
CAIN DINGLE (Jeff Hordley)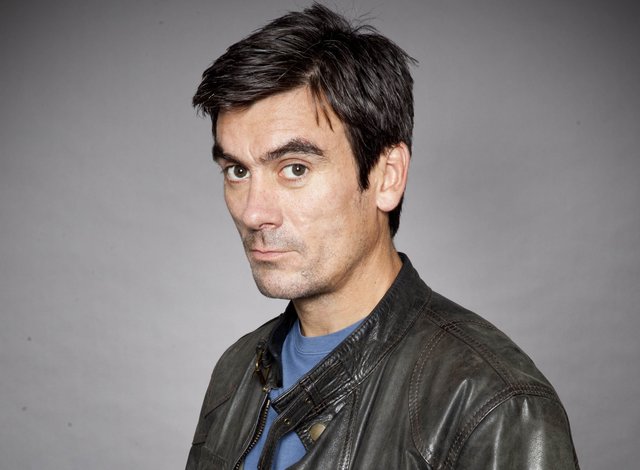 "It takes hours in the mirror to perfect this scowl." [Picture: ITV]
There was no love lost between Emma and the volatile village bad boy, with the two having clashed on several occasions. After hearing about the barn fire which almost killed his ex Moira, he drove off in a rage..
VERDICT: It would be quite unsatisfying for the Dingle to have done the deed on this occasion.
PETE BARTON (Anthony Quinlan)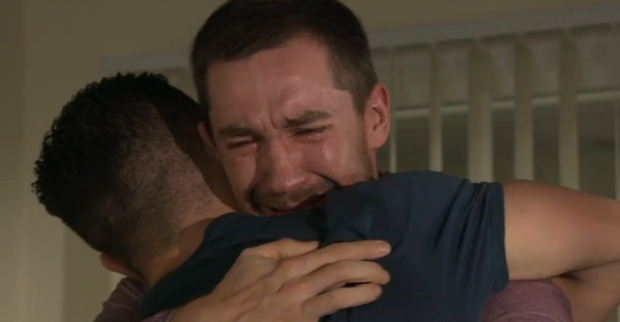 "Why are all the Bartons - and not the Dingles - dropping like flies?!" [Picture: ITV]
Pete is keeping busy hurling all sorts of accusations at his brother Ross – but his possible reasons for killing their mother are just as plausible. Is he deflecting the blame thanks to a guilty conscience?
VERDICT: Like most of the males on this show, Pete has a temper, but we just don't think he's interesting enough to be the killer.
ROSS BARTON (Michael Parr)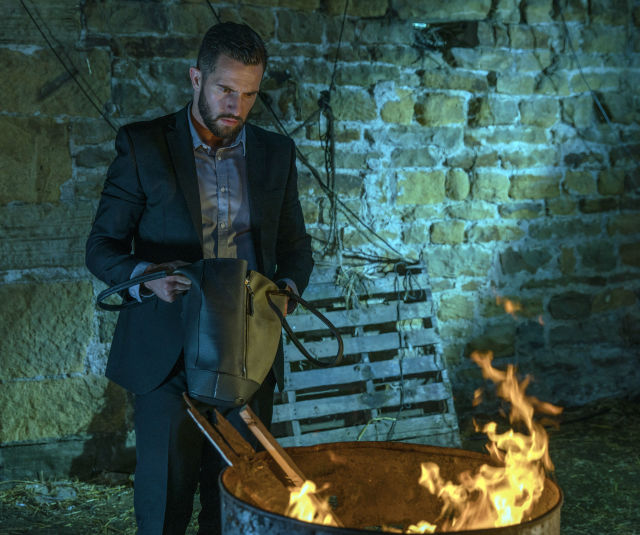 "Can't believe the charity shop didn't want this lot." [Picture: ITV]
It's an understatement to say that Ross has mother issues. Emma tried to drown him when he was a toddler, before abandoning the family for 20 years and then killing his father and brother after she resurfaced. We know that Ross was at the viaduct when Emma died, and he's since burned her belongings. Is he covering for himself – or someone else altogether?
VERDICT: Too obvious.
MOIRA BARTON (Natalie J. Robb)
"Not another drama? I've got a farm to run single-handed, and a wee bairn!" [Picture: ITV]
Not only did the feisty farmer have years of history with her screwed-up sister-in-law, but Emma had just almost burned Moira to a crisp before kidnapping her baby. (Yes, she also saved Moira's life and delivered Isaac – but only because she thought the newborn was her grandson).
We saw Moira discharge herself from hospital early – and there was also that business with her loading up a shotgun with a look of grim determination. Did Ma Barton decide to deal with her Emma issue once and for all?
VERDICT: Surely not? We really don't want Moira to be a murderer.
ADAM BARTON (Adam Thomas)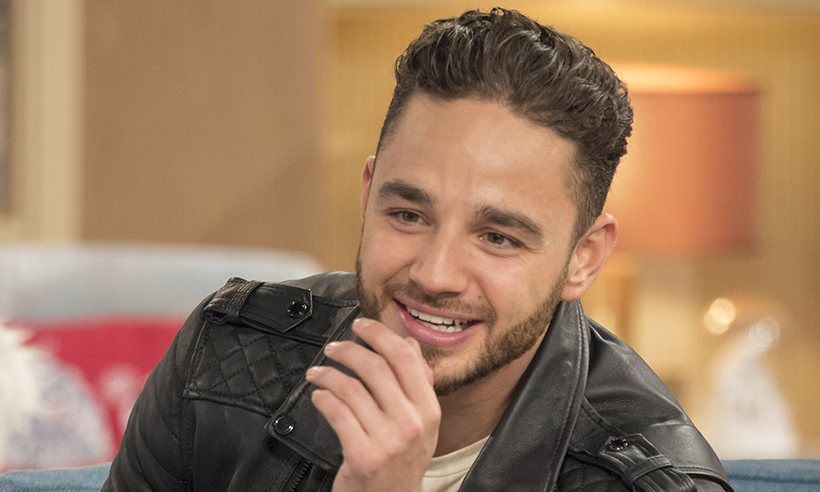 "What do you mean, I'm headed for prison? I've got a Panto lined up!" [Picture: ITV]
When Emma fired a shot into the woods, accidentally killing her own son Finn (Joe Gill), she thought she was aiming at Adam, who was in a rage after Emma had attacked Moira. The fiery Barton bro was arrested for the shooting before being released. Did the red mist then descend on top of the viaduct?
VERDICT: Our money's on Adam. The character is an 'act first, think later' kinda guy, and the actor is leaving the show soon. We think he'll end up going down for the murder – which will give Moira plenty of anguished scenes as she loses her baby boy.