Who Knows Ross Barton's Guilty Emmerdale Secret?!
13 October 2017, 10:03 | Updated: 13 October 2017, 12:18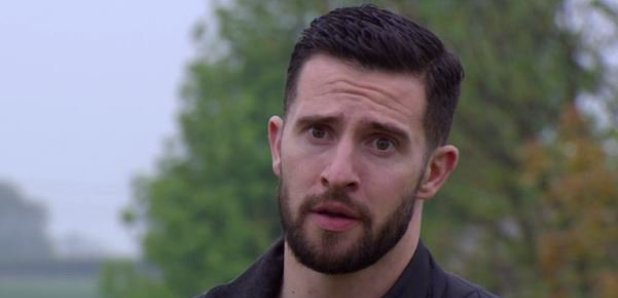 Fans already have theories on the show's new whodunnit 'Who Killed Emma?'
Those Emmerdale twists just keep on coming - and if you love a good old soap whodunnit, then you're in for a treat.
The ITV soap has just revealed that Emma Barton (Gillian Kearney) didn't take her own life - she was actually murdered. And her son Ross (Michael Parr) is implicated, with somebody knowing he has a big secret!
Last week we saw the messed-up mother fall from a viaduct, but the police have now discovered that there's more to the tale. Last night, viewers saw police disrupt the funeral of Finn (Joe Gill) - the other Barton who met an unfortunate end last week.
They had some bad news for Pete (Anthony Quinlan) and Ross. Apologising for the bad timing, a police detective told the Barton brothers: "There's been a few changes since the post-mortem. We no longer think she was on the viaduct alone. So I'm sure you both know what that means. We're now launching a murder investigation." OMG.
Still causing trouble... [Picture: ITV]
The show's producer Iain MacLeod recently spoke an Emmerdale press event, saying: "Now we've revealed Emma's death as a 'whodunit', there's lots of characters to point the finger at. Emma's trodden on so many people's toes in the village, that there's no shortage of potential suspects."
Well, that's putting it mildly. Hardly anybody in the village seems sorry that Emma has died, and plenty of locals are looking shifty. Emma's troubled son Ross is top of our list, as viewers have seen him destroy his mum's belongings. Why was he burning Emma's handbag and phone - which the police were looking for?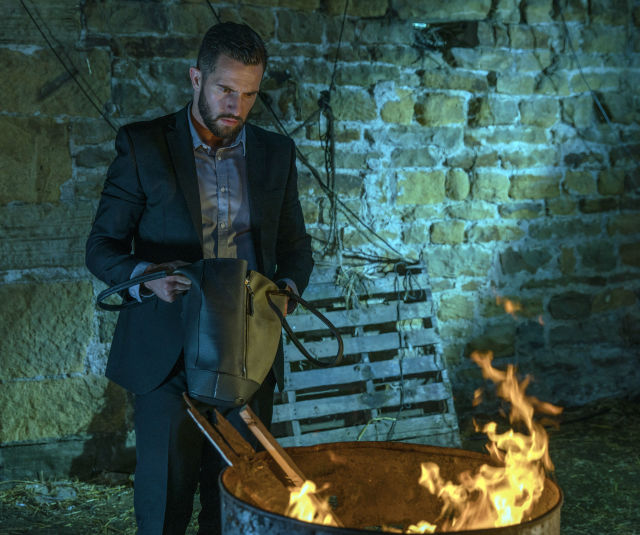 "This bag is SO last year!" [Picture: ITV]
Unbeknownst to Ross, a mystery man in the shadows was watching his little bonfire. Who was it? And will Ross find himself being blackmailed? (Come on, this is Emmerdale - of course he will).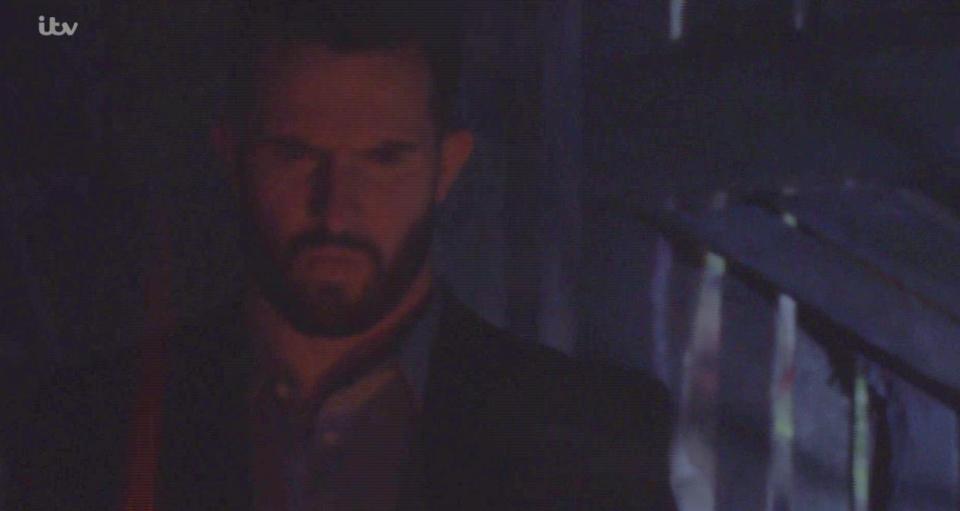 He's behind you! [Photo: ITV]
Fans were agog, wondering who had spotted Ross having his own private early Bonfire Night.
So did anyone else see the bloke at the very end as ross was burning Emma's stuff??? #emmerdale

— shona (@pinkboots75) October 12, 2017
#Emmerdale. Couldn't quite make out who was outside watching Ross burn Emma's things..

— cat (@pearzys) October 12, 2017
Other suspects include Cain Dingle (Jeff Hordley), who was never Emma's biggest fan and who felt protective of his estranged wife Moira (Natalie J. Robb). Adam Barton (Adam Thomas) is also in the frame. He's been very vocal about being happy that his aunt is dead. With the actor leaving the show, could he go down for the crime?
Or did teenager Gabby Thomas (Rose Bentham) have pushed Emma as revenge for Emma tormenting her father?
We're sure the incompetent Soap Police will arrest the wrong suspect more than once. But this promises to be a juicy mystery for fans to unravel...