Love Island Fans Were Left With This One BIG Question After Last Night!
22 June 2017, 12:36 | Updated: 14 July 2017, 11:11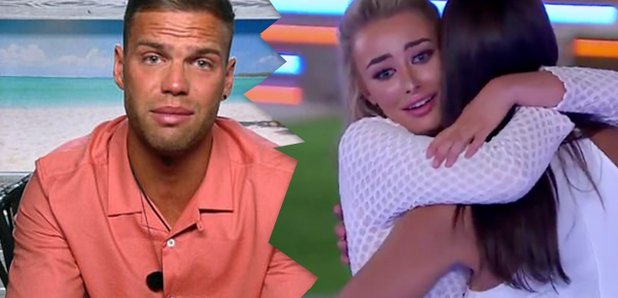 The Love Island villa saw a dramatic double departure during one of the most explosive episodes of the show this year.
Last night Caroline Flack invaded the Love Island villa with some devastating news - two people would be dumped off the island.
Just as things had begun to get resolved; Chris and Liv were together and Chloe and Mike looked set for romance, a spanner was well and truly thrown into the works.
The public were asked to vote for their favourite Love Island couples and the bottom three were then at risk of being kicked out of the villa by the other islanders.
The three couples that made the bottom cut were Chris and Chloe, Liv and Mike and shockingly, day one love birds Jess and Dom.
It was then up to the remaining girls to pick a boy to get the boot and the boys to choose a lady to leave, and things were INCREDIBLY tense. If viewers at home weren't stuck to their sofas because of the heat then they probably would have fallen off, it was seriously that nail biting.
It was revealed that the girls had chosen to dump newcomer Mike from the island due to loyalties with longer term islanders and the boys decide to kick off Jess.
This understandably didn't go down well with Dom who had been coupled up with Jess for their two and a half week stint on the show and the shock moment left viewers asking the following question...
Why didn't Dom leave the villa with Jess if he was REALLY that into her?
Why didn't Dom leave with Jess?...if you're that devastated then leave with her?#LoveIsIand

— Bethany (@bethwilsa) June 22, 2017
I'm sorry but if #Dom really is as gutted as he says he is about #Jess leaving #LoveIsIand then he should just leave!

— Aiden Dear (@AidenDear1989) June 22, 2017
If Dom 'loved' Jess that much, he would've gone with her with out a second thought, sorry but truth #LoveIsIand

— Grace M (@graceemcguiree) June 22, 2017
Its a good point! But now it looks like the real drama could be about to start with two newcomers being thrown into the mix on tonight's show, 23 year old model Tyla from Surrey and 28-year-old barber Simon from Leeds.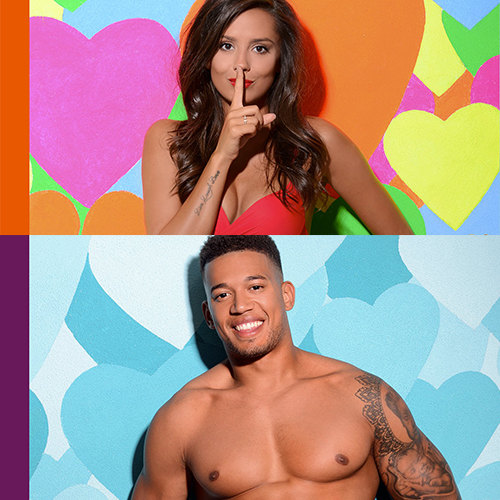 Will Dom crack on with a new lady to save himself from being dumped from the island? Will a handsome prince FINALLY walk into the villa and sweep Camilla off her feet?
There's still plenty of time for it to all kick off...