Fans Claim The Chaser Was At An Unfair Advantage With THIS Question
3 January 2018, 12:13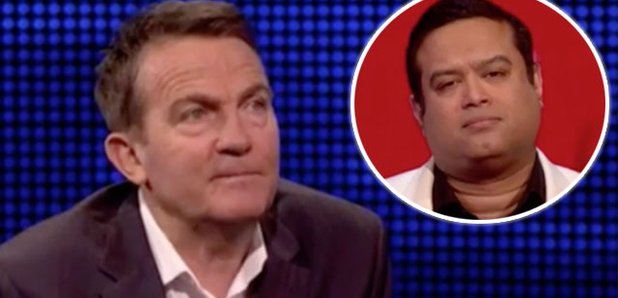 Viewers claimed Paul Sinha was at an unfair advantage in the latest The Chase episode.
It goes without saying that eagle-eyed The Chase fans, never miss a trick. So on yesterday's episode when Paul Sinha who just so happens to be an ex-doctor was asked a medical question, fans kicked off.
Paul who also goes by the name of 'The Sinnerman' took on a contestant named Victoria.
Going for the high offer of £40,000, Victoria slipped up when Bradley Walsh asked her: "Which of these words refers to all the internal organs in the main cavities of the body?"
With Victoria getting the answer wrong, Paul swooped in with the correct answer "viscera". - and with Paul's history in medicine, fans were far from happy, claiming that this wasn't even the first time.
One tweeted: "Am I being cynical or does he always get a medical question? #thechase."
Whilst another added: "@breadleywalsh Why does Sinnerman Paul Sinha always get medical questions. Don't tell me The Chase isn't bent!"
Others claimed that the show makes it easier for The Chaser when there's big money to play for, with one fan adding: "#TheChase still favouring the chaser I see when the big money is played for Chaser is a doctor and gets a medical question. What a coincidence"
In the end, Paul won and his competitors walked away with nothing.
Watch more: