'X Factor' Fans Can't Believe Honey G Just Gave Herself THIS Title During Onstage Outburst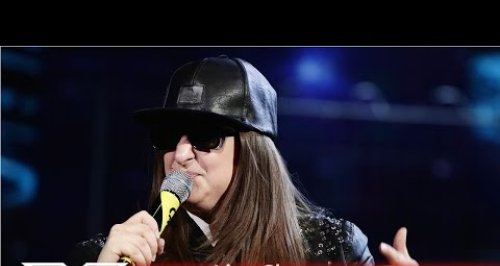 The controversial rapper has amused fans with her onstage outburst on Saturday night's show.
The X Factor is never short of drama, especially where Honey G is concerned, but now the 36-year-old recruitment specialist turned rapper has amused viewers after proclaiming to be 'the UK's top rapper' in a bizarre outburst during Saturday night's show.
Fans of the show were shocked by her seemingly inflated ego, and took to Twitter to humour her in a series of tweets following her performance of Will Smith's 'Men In Black' for the Fright Night themed show.
Honey G DID just call herself the UK's top rapper. Lord. pic.twitter.com/wTwNWPLPeB

— Bex Lewis (@bexlewis361) 29 October 2016
The UK's top rapper?! Sit down with your ego Honey G! #XFactor

— Simon Duke (@simon_dukey) 29 October 2016
"The UK's top rapper" yeah ok then #HoneyG #Deluded

— Emma Bailey (@MoominWhisky) 29 October 2016
The news comes after it was revealed she's been getting special treatment back at the X Factor house.
Each series, contestants on the show are forced to shack up together in a house outside of London, however instead of being roommates with her fellow competitors Honey G revealed she has been given her OWN room.
That's right, while all the other singers have to share rooms with bunk beds, she has the luxury of a bit more privacy.
Speaking on a national UK radio station, Honey G revealed: "I have my own room because I'm special like that."
"Hip hop stars who are rich and famous who've made it probably don't sleep in bunk beds."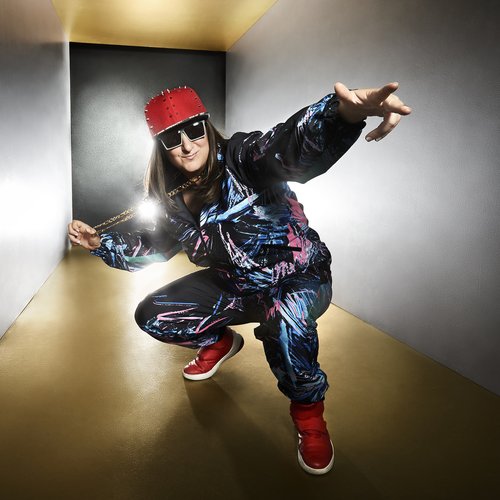 The news come after Sharon Osbourne was accused by critics for favouring the wannabe rapper and not giving enough attention to other contestants in her Over's category following Relley C's recent elimination.
Meanwhile, the show was hit by fix claims yet again after a club in Scotland appeared to have booked Honey G for a performance on the night of the finals.
Club night 'Kittens and Candy' at the Kirkcaldy club seemed to have snapped up the controversial rapper for an appearance on December 10th, which is the exact same night the final four contestants will perform for judges Simon Cowell, Sharon Osbourne, Nicole Scherzinger and Louis Walsh.
The partying hotspot in Fife announced the news on their Facebook page, stating: "We've just confirmed the most talked about act in Britain at the moment! Get down to Kittys on December 10th where we have.. HONEY G !!! (sic)"
Fans quickly took to the page to slam the talent show as a 'fix' forcing the status to be subsequently deleted.
However an X Factor spokesperson refuted the accusations telling the MailOnline: "There is no foundation to any fix claims."
"The club was mistaken in their Facebook post that she would be there on 10 December and the post has since been removed."
According to The Sun, a PR for the club insisted they secured the date on the basis the rapper is eliminated from the show by then, however if not they'll rearrange.
The news comes after viewers were left in uproar that Honey G got through the elimination process for SECOND time.
When Dermot O'Leary revealed that Honey G had made it through to the live shows this Saturday, the X Factor contestant celebrated by dropping to the ground, lying on her back and kicking the air with joy on live TV.
Unfortunately for her, fans didn't take the news in the same way.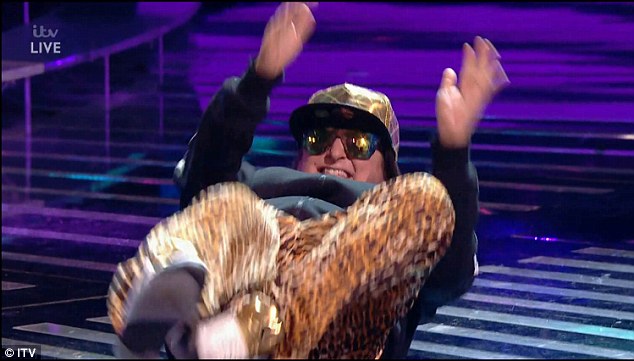 Honey G dropped to the ground in celebration. Picture | ITV
Viewers were left furious after the results show on Sunday night as Honey G's X Factor journey continued but it was over for Freddy Parker.
On the telly, the audience could be heard groaning as Dermot announced that the final acts in the sing-off were Relley C, Saara Aalto and Freddy Parker.
As for Twitter, it exploded with claims that the results were fixed.
WTF??? Honey G's through but Freddie was sent hame? The X Factor is defo a fix #XFactor

— ebony (@ebonydixxon) 16 October 2016
Honey G over Freddie? Honey G over anyone? Please, this is not a singing show #XtraFactorLive

— Boy George (@BoyGeorge) 16 October 2016
so Freddy Parker is leaving, Saara Aalto is in the bottom 2 AGAIN and Honey G is still there and not even in the bottom 2 ? #XFactor pic.twitter.com/XfoNfGbMmr

— bad things (@jlawlarson) 16 October 2016
Why is Honey G safe and Freddy isn't. WHAT IS WRONG WITH YOU ALL.

— Matt Terry Italy! (@MattTerryIT) 16 October 2016
X Factor is a big fix.....How has Honey G got through again?.....She is awful. #XFactor

— Jonathan Turnock (@jw_turnock) 16 October 2016
Nicole Sherzinger supported her act who went home in this week's episode with a sweet good luck photo from behind the scenes.
What do you think about Honey G? Cast your vote!