Ferne McCann opens up on 'tough decision' of taking her daughter to see her ex
3 May 2018, 07:53 | Updated: 24 January 2019, 11:59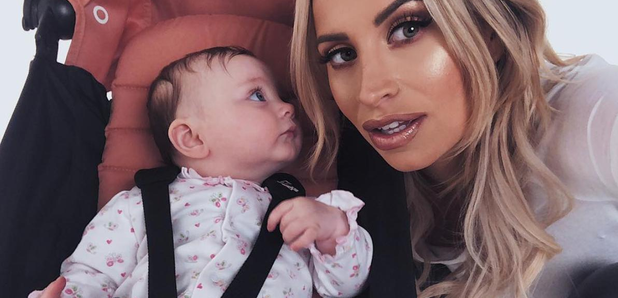 The TOWIE star has broken her silence on her decision to take baby Sunday to see her ex, Arthur Collins in jail.
Ferne McCann, 27, has confessed to visiting a child psychologist before taking her daughter to see her dad, Arthur Collins in prison.
Bringing up the topic of her ex, who is serving a 20-year sentence in jail after being convicted of an acid attack, the TOWIE star explained on her new reality show, First Time Mum: "I've been forced into make tough decisions and she [Sunday] will have a relationship with her dad.
"She's going to see him in prison – I can't even bring myself to say it out loud… It wasn't an easy decision to make but it was a considered decision."
Ferne even admitted on Loose Women to seeing a child psychologist before taking her daughter there, explaining: "I did [see a child psychologist before]. I was open about that in the press.
"I wanted it to come from me first and then yes, I got seen taking Sunday into the prison. He asserted his parental rights, so I didn't really have a choice."
She added: "She's always going to be curious and want to know who her father is. So until she is old enough to make her own decisions that's how it's going to be."
Meanwhile, Ferne's new show just so happened to return on the same day her former bestie Sam Faiers, announced her own show, The Mummy Diaries will be available to stream on Netflix.
Coincidence?
Watch more: