WATCH! It's Extremely Difficult To Hate The New Bake Off. Here's Why You'll LOVE It!
22 August 2017, 10:38 | Updated: 22 August 2017, 11:26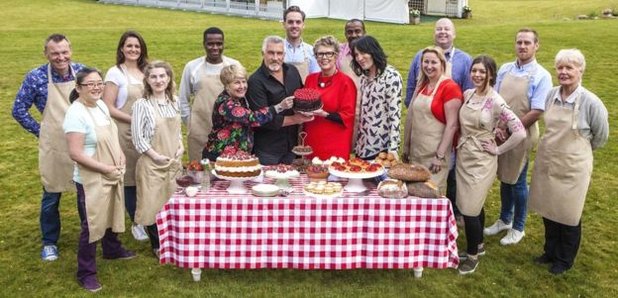 A hunky architect, plenty of innuendos and some delicious bakes. It's hard not to love the new Great British Bake Off set to return to Channel 4 next week. Heart were lucky enough to preview the first episode and here's what we thought...
When it comes to the Great British Bake Off we are all fiercely protective.
With Cadbury selling out to owners across the pond, the popular show pretty much symbolises the only quintessentially British institution we have left!
So loyal viewers who had watched the show's ten series run on BBC One can be forgiven if they remain sceptical about the move to Channel 4 this year.
We admit we were apprehensive too. Maybe even reluctant to even entertain the idea of two new presenters Sandi Toksvig and Noel Fielding, let alone come to terms with Mary Berry's absence.
However, we were able to get a glimpse of the first episode and despite our reluctance to like it... We LOVED IT, and you will too.
Here's why...
The format hasn't really changed
The show might have a slight Channel 4 twist but it stays true to the show's roots with a more overt injection of humour.
If anything, the addition of Noel Fielding adds a whimsical element while Sandi is simply hilarious.
Paul Hollywood is still as sexy as ever and while Prue Leith could never fill the Mary Berry shaped-hole in our hearts, she's not afraid to put the bakers through their paces.
There's some serious eye-candy
What would the bake off be without some eye-candy? And handsome architect Tom is sure to satisfy everyone who has a sweet tooth.
The 29-year-old plays rugby in his spare time and let's just say he certainly knows his way around a mini-roll.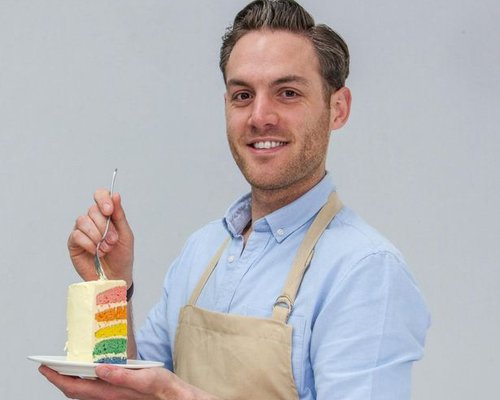 Sexual innuendos have survived the cull
The show may have had a major shake-up to its roster, but the cheeky puns are as prevalent as ever. Noel Feilding had us cringing at the thought of "squeezing the moisture out of courgettes" and others we couldn't possibly mention.
Temperatures in the kitchen run high and there isn't a shortage of baking disasters
Those who are still reeling from "Baked Alaska-gate" will be happy to know that from the moment Sandi and Noel say "Ready, steady, BAKE!" there is a string of disasters. Contestant Yan is the first to fall victim and has to throw away her entire fruit cake during the signature bakes task. Yikes.
The tasks are harder than ever!
If the bakers thought they were going to be eased into the challenges, they were seriously mistaken.
From the get go, task master Prue Leith puts the bakers through their paces with some tricky tasks. The signature bakes challenge sees the new class of bakers make a fruit cake, with the judges looking out for bakes that weren't overdone or too soggy.
The technical challenge saw the bakers turn their hand to mini-rolls before creating some show-stopping illusion cakes.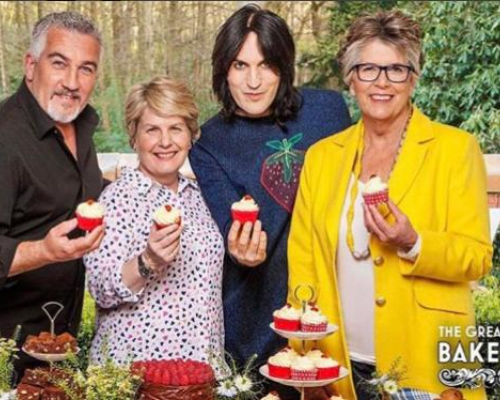 There are some bizarre show-stoppers
Bakers this year haven't been afraid to get inventive with the contestants pulling out all the stops to wow the judges during the illusion cake task.
The brief? Make a cake that doesn't look like a cake. Make way for sponge cakes disguised as Chicken Katsu fillets, BLT sandwiches and a champagne bottle served on ice!
You'll back your favourite bakers from very early on
It's hard not to love the new batch of bakers but we've already got our eye on some stand-out personalities.
Among the early favourites is adorable 71-year-old grandma Flo, who'll definitely be nothing short of a national treasure once the series has ended and hunky baker Tom, for obvious reasons.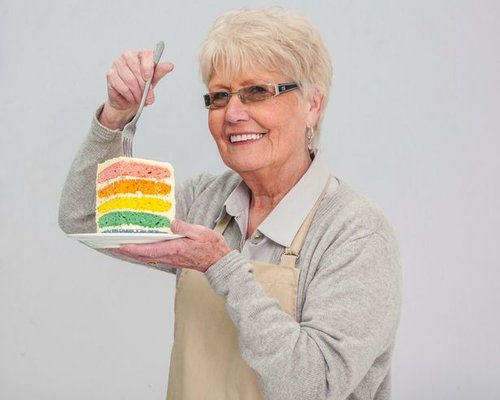 Fans should watch out for Kate, 29, who impressed the judges with her mini-rolls, and Steven, 34, who earned a Hollywood handshake from Paul.
Elsewhere, cancer survivor, Chris, 50 is sure to win over the general public with his infectious personality and his commitment to helping people who have been affected by the disease.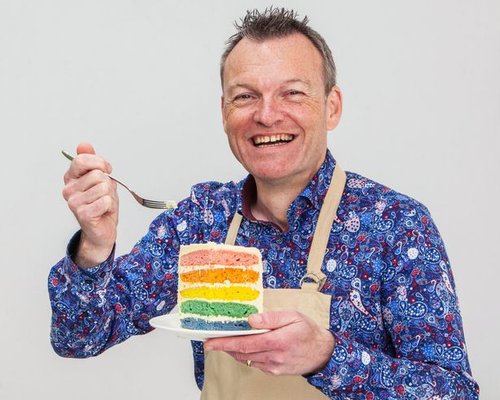 The Great British Bake Off returns next Tuesday 25th August.