WATCH! First Dates Fans Emotional As Grenfell Firefighter Recalls Tragedy
24 October 2017, 10:21 | Updated: 24 October 2017, 10:41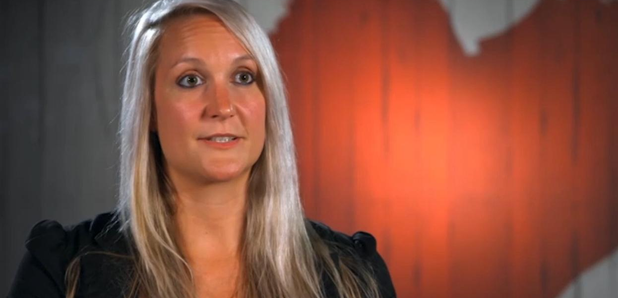 A firefighter who helped save lives at the Grenfell Tower tragedy appeared on First Dates last night.
Dating shows always have the potential to be tear jerking, but last night's episode of First Dates plucked at our heart strings for reasons unrelated to romance.
One of the singles taking part in last night's episode, Nikki, revealed to cameras that she is a London firefighter and helped fight the tragic blaze that tore through Grenfell Tower in West London earlier this year.
She explained her experiences at the fire and told the camera: "I look up at it, I know i've got to go in, I know i've got to go up as high as I can go."
"I did manage to bring somebody out – more than one – so if I've done something that's saved somebody's life then I can call upon that to help me through it".
Viewers of the show were quick to praise Nikki's heroic achievements with many taking to Twitter to express their awe...
The firefighter talking about Grenfell on #FirstDates. Nikki, you're a hero. God damn.

— jack monRAHHHH! (@BootstrapCook) October 23, 2017
Absolutely in awe of Nikki the firefighter who fought Grenfell Tower inferno. What a total heroine and inspiration. #FirstDates

— Kate Chapman (@_Kate_chapman) October 23, 2017
Full credit to Nikki. What a woman #firstdates @FirstDates

— Josh Cunnington (@_JoshCunnington) October 23, 2017
Nikki you're an inspiration!
When she headed into the First Dates restaurant she explained that at 6ft3 she struggles to find a man who is taller than her but she definitely met her match when she was paired with hunky 6ft4 rugby player Ross.
And what's more, she and Ross REALLY hit it off and he was in totally in awe of her heroic acts. It was confirmed at the end of the programme that the pair headed off on a second date AND are now officially an item.
We have ALL the feels right now, congrats Nikki and Ross!