First Dates Hunk Has The last Laugh After Being REJECTED
28 November 2017, 13:19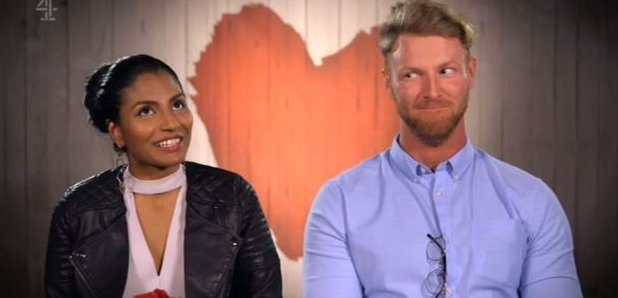 Viewers on Tuesday night were left baffled as to why the Mr Perfect was left without finding love.
First Dates fans have slammed a beauty queen for rejecting a hunky suitor on Tuesday night.
Handsome Welsh singleton, Matt was left looking for love yet again after his date Yasmin admitted she didn't feel a "spark" between them.
Fans were instantly hopeful that the pair would have a blossoming relationship, as they appeared to have a lot in common.
Instantly, the pair bonded over their love of crystal healing, not to mention their Welsh backgrounds, but unfortunately, it wasn't enough to kickstart a romance.
Turns out the birthday cake he got waiters to serve in celebration of her 24th birthday still wasn't enough to win her affections.
"Yeah I did fancy her," he said of his date. "I think she does fancy me a little bit."
However, Yasmin wasn't so keen and decided to let him down gently.
"I don't think this is for me,' she told him. 'I just don't feel that spark that I really wanted."
While Matt was probably disappointed, there was plenty of ladies out there in the Twittersphere that were throwing their hat into the ring to date him.
I'm still upset that the lovely Welsh girl didn't fancy that ADORABLE Welsh boy! #FirstDates

— Fiona Unwin (@fionaunwin) November 27, 2017
He had healing crystals and everything! If she doesn't want him, I'll have him he was bloody lovely! #Matt #firstdates @FirstDates

— Mary_Beth (@Scots_Bluebell) November 27, 2017
if @FirstDates can get matt to hit me up would be ideal thanks

— Slice (@aliceisalegend) November 27, 2017
I'll have you, Matt love #firstdates @FirstDates

— Heather Cameron (@Heather_C87) November 27, 2017
Matt opened up on the show about why his last relationship broke down and admitted work got in the way of his relationship and told his ex she should find someone who could give her time and make her happy.
Aww, well let's hope he's ready to find love this time around!