This Is The First EVER Don't Tell The Bride Couple To Not Get Married
1 February 2018, 13:29 | Updated: 1 February 2018, 13:56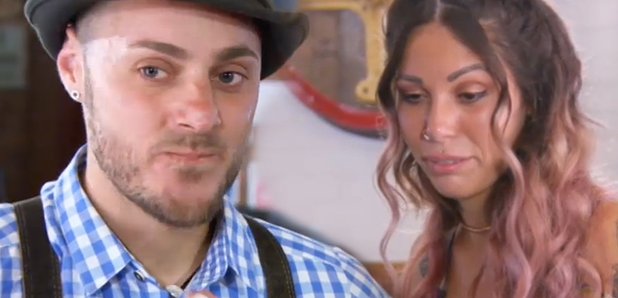 A couple don't get married for the first time in its thirteen series run.
Despite serving a huge amount of whacky weddings in the past, Don't Tell The Bride's couples have always followed through with their weddings… until yesterday.
Sofia and Craig though loved up in the opening scenes, wound up unable to so much as kiss each other on their wedding day.
From making his beer-hating bride's hen-do destination a brewery, to planning an Oktoberfest beer themed wedding, it went from bad to worse as the show unfolded.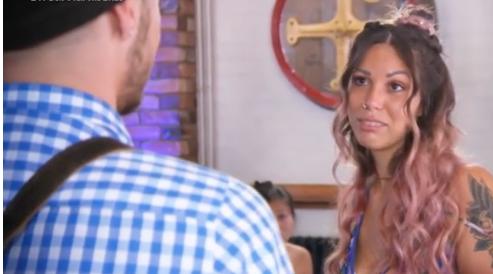 After storming out of the brewery after all but 5 seconds, Sofia later came to see her lederhosen inspired wedding dress, which tipped her over the edge.
As Sofia threatened to call off the wedding after seeing the dress, Craig was forced to buy her a new one.
However, upon realising on her bus ride to the ceremony that she was heading back to the brewery to get married, she took the dress off and said the wedding weren't going ahead.
Decked out in Lederhosen, Craig told the camera: "She thinks I'm trying to make her look stupid. And I wasn't… I was trying to make this fun. It's not a beer festival, it's a party."
He confessed to Sofia: "I'm sorry that it's f***** up. I got it wrong…and I wasn't doing anything against you, I wasn't trying to make you look silly."
Reluctantly she agreed to get married, in possibly the most awkward ceremony of ALL TIME.
However, at the end of the episode the show told viewers: "At the time of making this programme Craig and Sofia had decided not to make their wedding legal and were working together on their relationship".
Ouch. Wonder if they'll stay together?!
Watch more: