WATCH! First Look At Happy Valley's Sarah Lancashire In New Thriller Kiri
1 November 2017, 15:10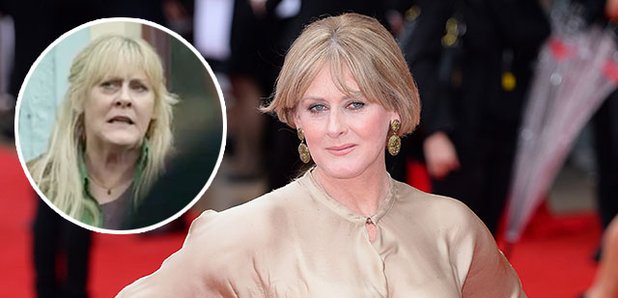 Sarah Lancashire teams up with Harry Potter writer, Jack Thorne for a chilling new drama
Remember Happy Valley's Sarah Lancashire? Well she's back in full effect in Channel 4's new drama, Kiri, joining forces with Harry Potter and the Cursed Child writer, Jack Thorne.
In the thriller Sarah plays the role of Miriam, a social worker who finds herself in the middle of a police investigation when a child named, Kiri goes missing on a supervised visit.
The show shows Luther's Lucian Msamati who plays Kiri's grandfather, get his race and family relationships picked apart as the investigation unfolds.
Jack, who wrote the drama, drew inspiration for it from his mother explaining: "My Mum spent most of her life in the caring professions and I've always wanted to find a way of examining the pressures they are put under.
"I'm so grateful as always for the bravery and brilliance of Channel 4 in being prepared to look these issues in the face."
We've got a little while to wait until Kiri drops however, with the first look set to be aired on Channel 4 and Hulu in 2018.
Watch more: