If You're A Fan Of 'Friends' There's Good News For You!
2 January 2018, 12:56 | Updated: 2 January 2018, 14:40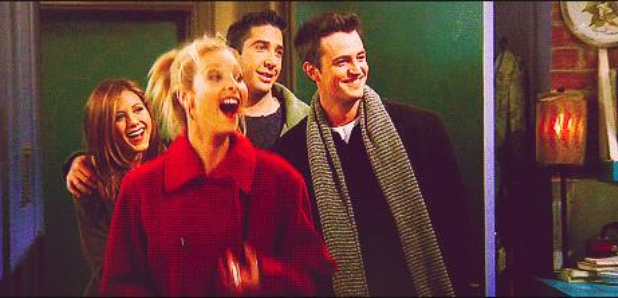 Friends fans will be chuffed to hear this announcement!
If you haven't heard of Friends then WHERE have you been?!
The US sit-com has been a firm favourite of pretty much everyone since its first episode aired in 1994 right up until THAT emotional final episode in 2004.
We went through ten whole series with Rachel, Joey, Monica, Ross, Chandler and Phoebe as they navigated live through their twenties and thirties in New York City and everyone has their favourite episode.
So good news. Netflix now have EVERY SINGLE EPISODE available to stream which means you can watch your favourites over and over again at home.
Could we BE any more happy?!
The show has been available to watch on the US version of Netflix for a while now but this is the first time that UK users of the streaming service have been treated to the shows entire back catalogue.
And it's safe to say people are VERY excited by the news...
it's the first day of 2018 and Friends is finally on UK Netflix, if that's not a sign this year is gonna be good idk what is

— jess (@JESSlCUGH) January 1, 2018
Friends is now on Netflix, starting 2018 the right way

— don (@lolzdonz) January 1, 2018
Friends on Netflix, could I BE any happier

— Hal (@GregHalliday_42) January 2, 2018
Let the bingeing commence!