'Friends' creator reveals Ross and Rachel's fate
8 June 2018, 11:34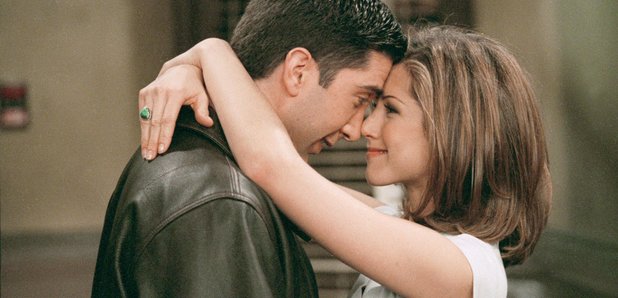 The final Friends episode aired 14 years ago, but are Ross and Rachel still together?
Lovers of the popular sitcom rejoiced as Ross and Rachel got the happy ending they deserved during the emotional episode finale in 2004.
Fans whooped as Rachel abandoned her Paris plans and fled from the airport back into Ross's arms, and the two vowed they'd be together forever.
And if you were wondering whether the fictional couple were true to their word, you'll be pleased to hear they're definitely NOT on a break.
Co-creater David Crane recently announced that: "Yes. Come on, they worked really hard, 10 years."
Ross's on/off relationship with Rachel spanned across the entire ten series, which even saw the couple welcome bouncing baby Emma during one of their 'off' stints.
And it's happy news for Mr and Mrs Bing too, as Crane also expressed that they are 'doing just fine.'
The co-creator, who also wrote Matt LeBlanc series 'Episodes', also took the opportunity to confirm that, because all the characters have gone onto live happy lives, a Friends reunion will definitely NOT be happening.
He said: "Never happening. Never. We did it! It's done.
"That's why you don't want to see more of it, because it's all a happy ending."
Do you think there should be a Friends reunion?