Gavin Rossdale To Be Axed From The Voice And They've Already Replaced Him!
7 August 2017, 07:52 | Updated: 7 August 2017, 12:23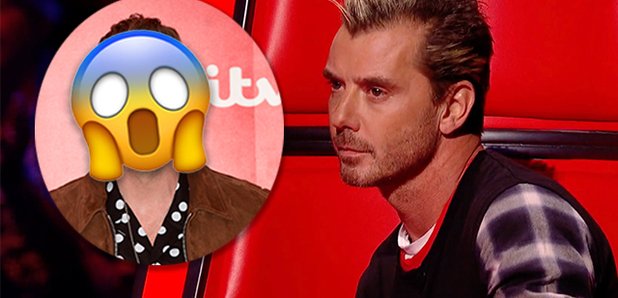 The Bush frontman has been axed from his role as coach on the talent show after only one series.
When The Voice headed to ITV for it's first series after leaving the BBC, bosses promised a new and improved version of the show which included ,of course, a shake up on the coaching panel.
Last series coaches included regular The Voice faces Will.I.Am, Tom Jones and newbies Jennifer Hudson and Gavin Rossdale.
However after only one series on the programme bosses have decided to part ways with Gavin Rossdale because they reportedly feed feel he lacked charisma.
A source told The Sun on Sunday: "Gavin was great to work with during the series, but the bosses just felt he wasn't right in the end.
"He didn't make much of an impact, and they want someone with serious spark and charisma.
"So they have taken the decision that he won't be back next year."
Read More: Here Are Some Surprising Facts About The Voice Coach Gavin Rossdale
But ITV bosses are already lining up McFly's Danny Jones to replace him, after he impressed fans and ITV top dogs on on teen version of the show, 'The Voice Kids'.
The insider added: "Danny is currently one of the favourites to replace him."
Meanwhile, former coach and Kaiser Chiefs star Ricky Wilson recently revealed he would love to return to 'The Voice'.
He said: "I'd love to go back to 'The Voice'. It's loads of fun. I'd go back tomorrow if they asked me. I'm glad I took some time off - like anything, if you get used to it you get jaded by it, so I'm glad to step away from it but there's situations where you step away from it and then you're not invited back.
"But one day I'd like to be go back, either that or something else. If you asked my partner she'd say I hated it. I probably hate doing it but I love having done it."