Geri Horner Snaps At Susanna Reid For Claiming She Dissed The Spice Girls
25 January 2018, 11:02 | Updated: 25 January 2018, 11:09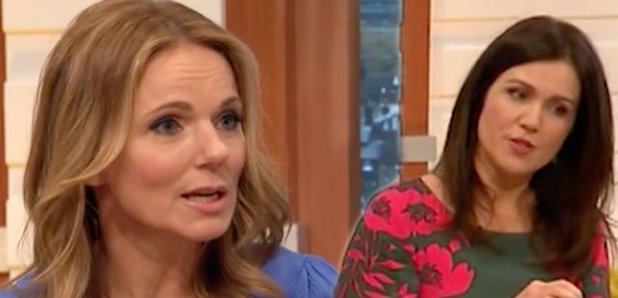 Susanna Reid accuses Geri Horner of "throwing shade" at her bandmates.
Appearing On Good Morning Britain, to talk about her new gig hosting BBC talent show All Together Now, things ended up a little pear-shaped for Geri Horner.
Like many interviews with the former Spice Girl, Susanna Reid probed her for whether or not Spice Girls will reunite.
On the topic, Susanna asked: "And when you say it almost happened? There is obviously a sticking point somewhere, someone saying this can't happen."
To which Geri replied: "Yeah, to get five people to agree all at the same time, even if you've got five really nice people, to say you all like the same colour, it's hard."
Then Susanna chimed in: "That was throwing shade, 'Even if you've got five really nice people'."
Ben added: "So some of them aren't really nice?"
"No, they are really nice, no I wasn't saying, no they're all really nice girls."
Irritated by the way her words had been misread, she then looked off camera, and then clarified for a final time: "I didn't mean that."
Meanwhile, she explained that her new series that she's hosting is all about "the joy of singing".
It won't be full of critical expert judges and there isn't a record contract prize at the end of it, the winner will instead receive £50,000.
The show kicks off on Saturday.
Watch more: