Is 'Gilmore Girls' Returning With Some HUGE Pregnancy News?
EXCLUSIVE: First Look at the Gilmore Girls Netflix Trailer
01:40
It was only a matter of time before the pitter patter of tiny feet was heard...
Following months of rumours, it's OFFICIAL, 'Gilmore Girls' will be back in our lives after the powers that be over at Netflix decided to sign up the show for a short run of new episodes after a nine year hiatus.
This time around, we could be hearing the pitter patter of tiny feet as the rumour mill has gone into overdrive that Rory or Lorelai could be PREGNANT!
While there is no confirmation yet as to whether there will be a mini-me running around the Gilmore household just yet, the storyline isn't out of reach.
From what we remember Lorelai and Luke were still together and what became of Rory and her love life?
Rumours swirled last week when the FIRST trailer for the new series dropped and eagle-eyed fans noted that Lorelai was wearing an 'I'm with human' t-shirt, was this a subtle indicator that the character was in fact WITH CHILD?
Another subtle clue that kept the clog works in the brains of fans ticking over was a more recent Instagram post of a plate of Pop Tarts with an apple in the middle.
Ms. Lorelai Gilmore has never been one for eating healthy, but she confessed that at one point, she did enjoy an apple — when she was pregnant with Rory.
COULD IT BE?
Apples and Pop Tarts sure sound like a weird pregnancy craving if you ask us!
Meanwhile, Melissa McCarthy (Sookie) McCarthy has confirmed she WILL return to the series which helped launch her career.
The 'Trainwreck' star announced on the Ellen Show that she will be reprising her beloved role as chef Sookie St. James, Lorelai Gilmore's best pal, after months of speculation.
She explained: "There has been something I've been asked about so, so many times, and it hasn't worked out. They're making four new movies of the 'Gilmore Girls,' which is a show that was near and dear to my heart for four years, and we could not get those schedules to work."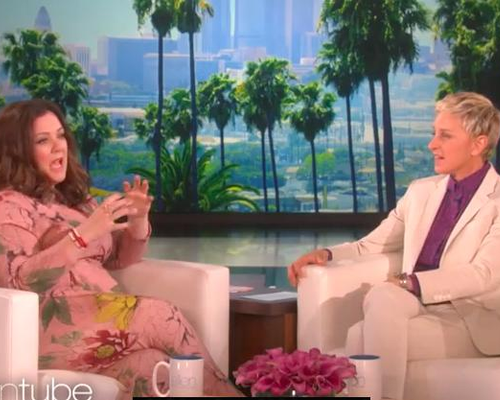 "Literally about an hour and a half ago, we figured out that I'm going to go back and do it, and I am so excited!" McCarthy said. "They're gonna be amazing."
The good news comes after Melissa suggested she hadn't been asked to appear in the revival. She tweeted back in February: "Sadly no one asked me or Sookie to come back to Stars Hollow. Wish them all the best!!"
Obviously Melissa has become a megastar since leaving the show, having starred in a number of comedy films.
The show is set to debut later this year, and its safe to say that we have ALOT of questions about what happened to our titular characters and what to expect from creator Amy Sherman-Palladino's revival.
HURRAH!
How many episodes of Gilmore Girls will there be?
According to the show's creator, there will be four episodes all named after seasons - "Winter," "Spring," "Summer," and "Fall." However Netflix are yet to confirm an episode count or a title for the revival.
Will the original cast be returning to the show?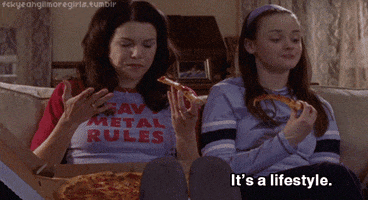 As far as we know, the show's main characters will be returning to the new series. Lauren Graham (Lorelai), Alexis Bledel (Rory), Scott Patterson (Luke) and Kelly Bishop (Emily) will all be reprising there roles.
John Cabrera, who played Hep Alien's Brian Fuller, recently tweeted that he would also be involved in the project.
Actor Tanc Sade also tweeted that Life and Death Brigade member Finn will appear in the revival if he can make it work with his schedule.
Which cast members won't be returning to Gilmore Girls?
Sadly, actor Edward Herrmann's death in 2014 means that the Gilmore family's lovable patriarch, Richard Gilmore, will be sorely missed.
Well, we certainly can't wait! It's about time we had some gripping television viewing.