Gogglebox Cast Threaten To Quit Over Cast Members Special Treatment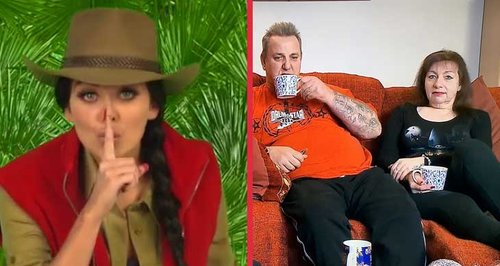 They're two of the most popular TV shows on the box, but relations between Channel 4's 'Gogglebox' and ITV's 'I'm A Celebrity... Get Me Out Of Here' couldn't be frostier.
Stars of the Channel 4 show 'Gogglebox' are reportedly fuming over fellow cast member Scarlett Moffatt's preferential treatment outside of the programme.
The hit show, which has now been running for eight seasons, follows several different families as they watch and react to the week's events and drama unfold on their small screens.
Due to the relatable nature of the show, it's important that the cast keep a fairly low profile and they therefore have certain restrictions placed upon them, which affects how they are allowed to act in other areas of their lives.
However, one key personality on the show - Scarlett Moffatt, seems to flouting be the rules somewhat.
The 26-year-old now has her own book and fitness DVD coming out after a dramatic weight loss and is set to appear on the new series of 'I'm A Celeb'.
Rumours are flying that fellow 'Gogglebox' cast mates are feeling rather disgruntled and under-appreciated at Scarlett's success and are threatening to stage a strike at her 'VIP' treatment.
However, a Channel 4 spokesperson told 'The Sun Online': "All the cast are thrilled for Scarlett and wish her all the best in the Jungle."
Hmmm...the plot thickens.