Who Won What At The Grammy Awards 2016? Everything You Need To Know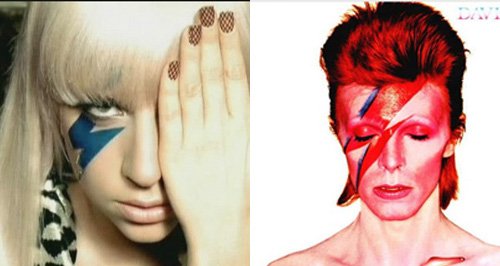 So who scooped the big prizes at last night's Grammy Awards? We break down everything you need to know!
THE WINNERS:
Ed Sheeran won 2 Grammys last night including Song of The Year, just two days before his 25th birthday, for his No.1 "Thinking Out Loud" co-written with Wales' Amy Wadge. The gong was his first Grammy win.
Taylor Swift's 1989 won Album of the Year and Taylor also won Best Video and Best Pop Vocal Album. During her speech, Taylor said "As the first woman to win Album of The Year twice, I wanna say to all the young women out there, there will be people along the way who will try to undercut your success or take credit for your accomplishments, or your fame..but if you just focus on the work and not let those people sidetrack you, someday when you get where you're going you'll look around and know it was YOU and the people that loved you that put you there and that will be the greatest feeling in the world."
Mark Ronson feat Bruno Mars Uptown Funk won Record of the Year.
Kendrick Lamar won 5 Grammys including Best Rap Album.
The lovely Meghan Trainor won Best New Artist.
Lady Gaga tribute to David Bowie and Kendrick Lamar performance received the biggest reaction and standing ovations.
CBS confirm there were was a 5-8 second technical issue with Adele's sound during her performance.
Justin Bieber won his first Grammy.
Rihanna cancelled her performance of "Kiss It Better" due to ill health.
R&B legend Lauryn Hill unfortunately cancelled her planned performance with 'The Hills Have Eyes' singer The Weeknd.
Beyonce made a surprise appearance presenting Mark Ronson with the Record of The Year award.
What are the Grammy Awards 2016?
The 2016 Grammy Awards ceremony were held on Monday, February 15, 2016, at the Staples Center in Los Angeles, California. Stars who released music during the period of October 1, 2014, to September 30, 2015 will be eligible.
What time are the Grammys on TV?
The Grammy Awards 2016 ceremony will officially air live from Los Angeles' Staples Centre tonight from 8:00-11.30pm on the CBS Television Network. Unfortunatley it won't be picked up by British networks this year but you can head over to the Grammy's website or good ol' youtube to catch perfromance clips.

Who is hosting the Grammy's?
LL Cool J will return to host for the fifth straight year in a row.
Who is performing at the Grammy's?
Adele, Kendrick Lamar, The Weeknd and Justin Bieber are all confirmed to take to the stage on the night, and watch out for some suprise collaborations fromt he likes of Ellie Goulding, Tori Kelly and James Bay.
Another special performance on the night will be Lady Gaga, who has been chosen to lead the final farewell to Bowie. it's no secret she has been heavily influenced by the late singer with her outlandish outfits, quirky alter-ego and let's not forget the lightning bolt she sported across her face throughout her early career.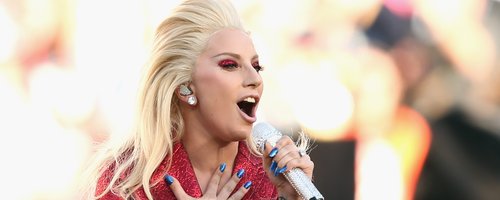 Who has been nominated for a Grammy?
Album Of The Year:
Sound & Color — Alabama Shakes
To Pimp A Butterfly — Kendrick Lamar
Traveller — Chris Stapleton
1989 — Taylor Swift
Beauty Behind The Madness — The Weeknd
Record Of The Year:
"Really Love" — D'Angelo And The Vanguard
"Uptown Funk" — Mark Ronson Featuring Bruno Mars
"Thinking Out Loud" — Ed Sheeran
"Blank Space" — Taylor Swift
"Can't Feel My Face" — The Weeknd
Song Of The Year:
"Alright" — Kendrick Duckworth, Mark Anthony Spears & Pharrell Williams, songwriters (Kendrick Lamar)
"Blank Space" — Max Martin, Shellback & Taylor Swift, songwriters (Taylor Swift)
"Girl Crush" — Hillary Lindsey, Lori McKenna & Liz Rose, songwriters (Little Big Town)
"See You Again" — Andrew Cedar, Justin Franks, Charles Puth & Cameron Thomaz, songwriters (Wiz Khalifa Featuring Charlie Puth)
"Thinking Out Loud" — Ed Sheeran & Amy Wadge, songwriters (Ed Sheeran)
Best New Artist:
Courtney Barnett
James Bay
Sam Hunt
Tori Kelly
Meghan Trainor
Best Pop Duo/Group Performance:
"Ship To Wreck" — Florence + The Machine
"Sugar" — Maroon 5
"Uptown Funk" — Mark Ronson Featuring Bruno Mars
"Bad Blood" — Taylor Swift Featuring Kendrick Lamar
"See You Again" — Wiz Khalifa Featuring Charlie Puth
Best Dance Recording:
"We're All We Need" — Above & Beyond Featuring Zoë Johnston
"Go" — The Chemical Brothers
"Never Catch Me" — Flying Lotus Featuring Kendrick Lamar
"Runaway (U & I)" — Galantis
"Where Are Ü Now" — Skrillex And Diplo With Justin Bieber
Best Music Film:
Mr. Dynamite: The Rise Of James Brown — James Brown
Sonic Highways — Foo Fighters
What Happened, Miss Simone? — Nina Simone
The Wall — Roger Waters
Amy — Amy Winehouse
So who will reign supreme on the night? We can't wait to find out!