Bake Off WILL Return In 2017 Despite This One Big Condition...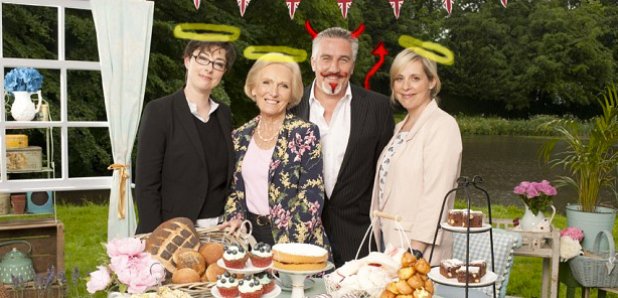 It's official, the 'new' version of GBBO will air on Channel 4 later this year... but there's a catch!
We're entering a new era of bread, soggy bottoms and pies...
New reports suggest that casting sessions for the upcoming eighth series of GBBO on Channel 4 are already underway!
A source told The Sun on Sunday: "Channel 4 and Love Productions who produce the show are keen to have a package ready to go as soon as possible.
"Casting starts today (8th January) with all applications for the eighth series having been sent in over the last month and as well as wanting to know about any criminal convictions or emotional family stories in the questionnaire, contenders for filming are being asked when they could film over a summer block of weekends."
However, Channel 4 may find themselves slapped with a hefty bill as the contract between the BBC and Love Productions states that nothing can air in 2017, except a celebrity version for Stand Up To Cancer on Channel 4, or they could sue them.
YIKES!
The insider said: "Ultimately hands are tied by contracts but there's no doubt viewers want more 'Bake Off' back in their lives and won't like having to wait an extra year to get it."
Host Paul Hollywood previously revealed he had doubled his salary by moving to Channel 4, when it poached the show from the BBC, but co-star Mary Berry decided to remain loyal to the BBC.
Paul said: "Would you work across the road? If you could double your wages, by going across the road to a rival, would you?
"I'd be happy for the BBC to release the figure to say how much I was paid, but I can't do that.
"Do I deserve more money than I was on? I think everybody needs to get more money. Inflation has gone up. If I get more money, that's great news. That's great news.
"Mary [Berry] will never be the villain. I will always be a villain. I was sort of expecting it. But when it hit me, it was like an express train. I haven't murdered anyone. But I think the Yorkshire Ripper got less press than I did."
Will you be watching GBBO on Channel 4? Should we all boo and hiss at Paul like a panto villain? Answers below please...