Great British Bake Off Branded A FIX After Star Baker's Past Is Revealed
1 September 2017, 06:33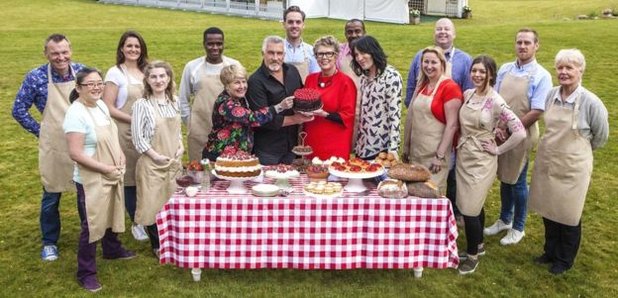 Contestant Steven had been received a handshake from Paul Hollywood, and is tipped to win the show, but is all as it seems?
The new series of The Great British Bake Off was never going to be anything short of controversial and now the show has been hit by new scandal following its move to new home, Channel 4.
Contestant Steven kicked off week one with an incredible start after his stunning creations earned him the title of Star Baker and a coveted golden handshake from Paul Hollywood.
Most notably, the handsome baker impressed judges with his illusion cake which was a cake disguised as bread loaf and BLT sandwich.
The realistic bake earned him compliments from the Paul who branded the cake "stunning" and Prue Leith who said the chocolate hazelnut sponge was "astonishing".
At the time, presenter Sandi said: "Bakers, it is my tremendous privilege to announce the very first star baker.
"The star baker is the person whose show stopper was honestly the best thing since sliced bread. The star baker is Steven."
Now fans have accused the show of fixing the tasks in his favour as his Instagram reveals he already has plenty of experience in illusion bakes, which they feel gave him a clear advantage.
Some of his impressive creations include an amazing Chanel bag, a Minion, SpongeBob Squarepants and a towering flower adorned wedding cake.
Either way, you can't fault his baking skills and his title was well deserved!