No one can get over how different the first series of Great British Bake Off was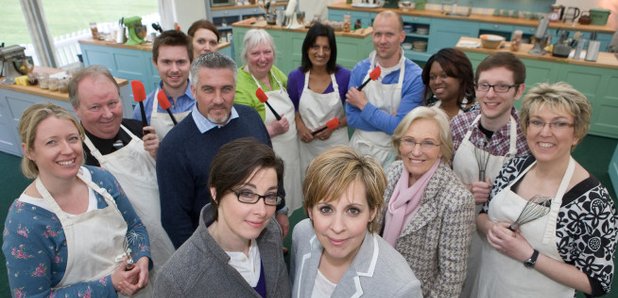 The Great British Bake Off is a national treasure but people can't believe how much it's changed over the years.
Netflix recently unleashed a gold mine on to its video screening service: series 1-7 of the Great British Bake Off.
Of course, this is for UK Netflix users only (because we're the only country that gets excited about people cooking inside a marquee), and despite the show being available since the weekend people have already got stuck into a baking binge.
Marquee ✅
Soggy bottoms ✅
Double entendres ✅
Hollywood handshakes ✅
The Great British Bake Off on Netflix ✅

— Netflix UK & Ireland (@NetflixUK) March 29, 2018
The series first aired on the BBC in 2010 and since then the programme has changed a lot, even moving channel to its current home on Channel 4.
But going back to watch the first series again, people just can't believe how different it was eight years ago...
There were not one but THREE history segments...
We love nothing more than being educated when watching the Bake Off. The history of a Bedfordshire Clanger anyone? How about the origins of the Stroopwafel?
The history segment disappeared from the Bake Off format for a few years before it was revived when Channel 4 bagged the show last year. But back in the day viewers were treated to THREE bite size segments of baking history rather than the one we are now used to.
The tent MOVED every week
No it didn't have legs, but the tent did move around the country for each episode rather than staying in one place like the most recent series do.
In the first ever Bake Off series the bakers visited the tent in Scone Palace, Bakewell and Sandwich to name just a few locations; can you tell there's a theme?
Now the famous Bake Off tent remains permanently stationed for filming in beautiful Weklford Park in Berkshire.
Mary Berry and Paul Hollywood were savage
Rewatching the bake off on @NetflixUK and- oh my days! How harsh are Mary and Paul in those first series.

Mary also had a considerable glow up from series 1. pic.twitter.com/KP5AbqO8Bg

— Linz Unicorn Sminks (@this_sminks) April 1, 2018
Of course, Mary Berry isn't on the Bake Off anymore and many of us are still grieving her absence from the show since it moved to Channel 4. But when Mary was on the show we remember her playing the good cop to Paul's bad cop image.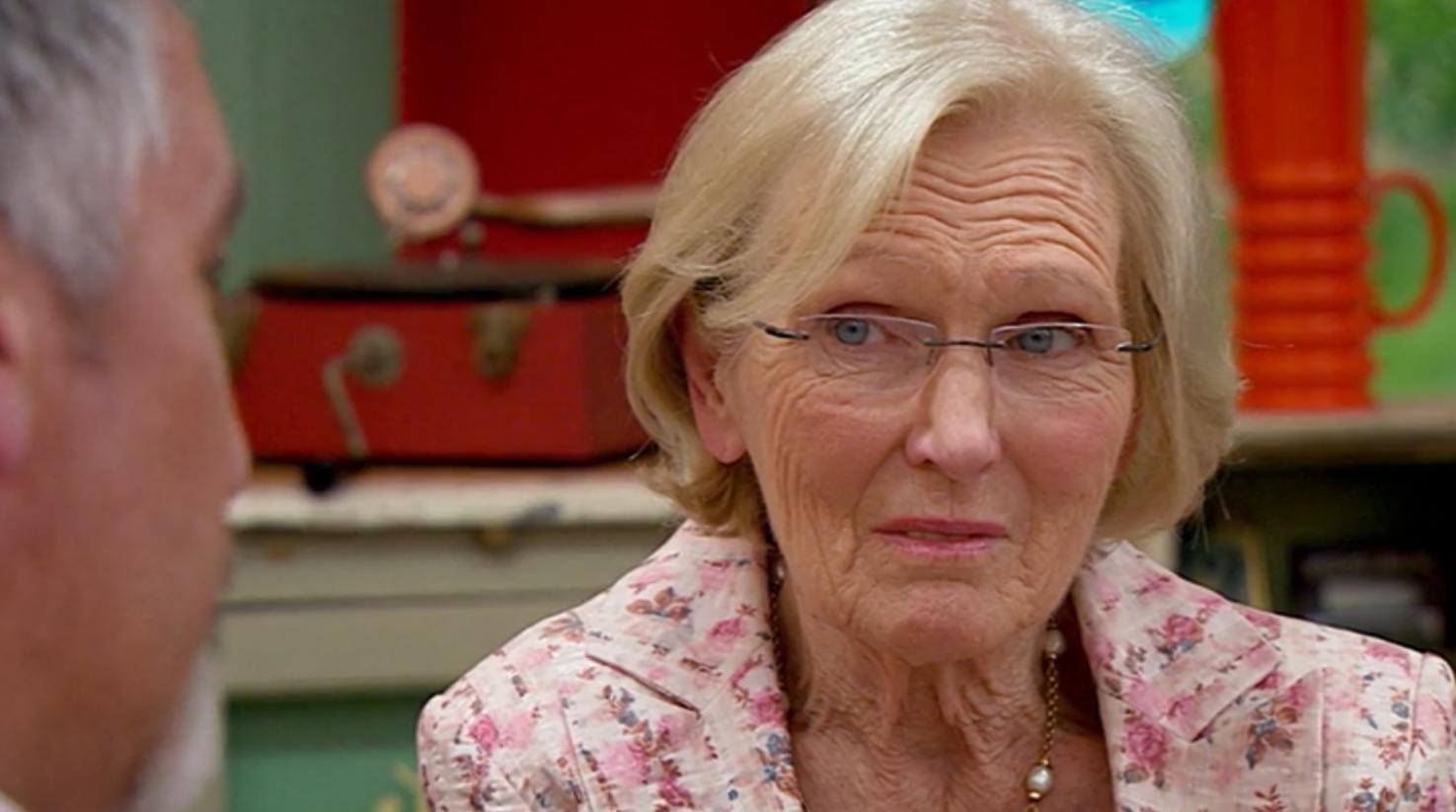 Not in series one...she was just as savage as Paul in her critiques of the contestants bakes dishing out harsh comments.
And as a bonus here's and old picture of Mel and Sue...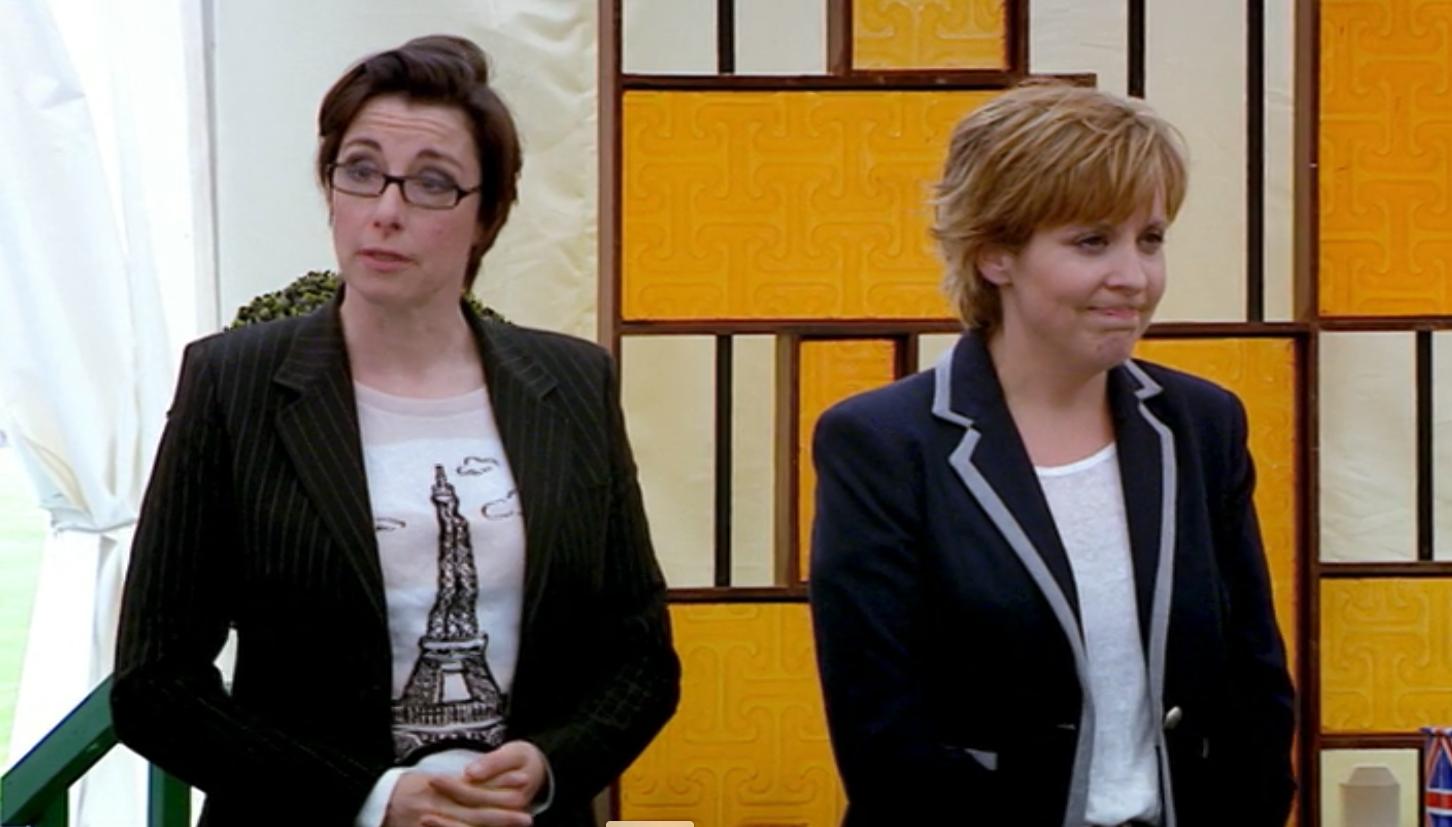 Strong blazers girls!