Great British Bake Off winner Sophie Faldo says show left her short of cash
7 September 2018, 16:38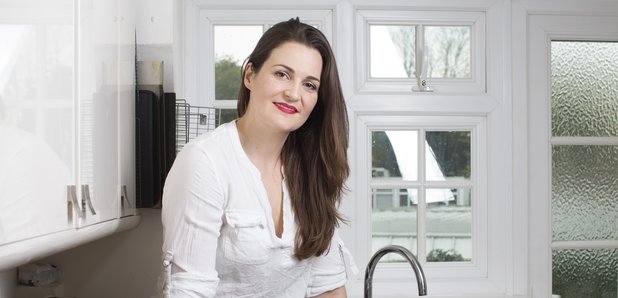 Bake Off champions take home a bouquet of flowers and a glass cake stand - but no cash prize!
Sophie Faldo has claimed winning The Great British Bake Off last year had left her short of dough - after quitting her £43,000 salary job.
The skilled baker walked out on her Royal Artillery role in 2012, and has admitted to relying on chef partner David to pay the bills while she found success on the popular show.
Sophie, 34, told The Times: "I earned very little and ran out of savings. I like to have a stash fund for emergencies. I went through that during Bake Off."
Unlike many other reality shows, The Great British Bake Off doesn't offer a prize fund for the winner - instead, they receive a beautiful bouquet of flowers and a glass cake stand.
Sophie explained: "I did rely on my other hand a bit and it was tough. It was not a typical year - far from it."
She quit her £43,000 job in 2012 and then found work as a ski instructor in the Alps before returning to the UK and beginning a career as a personal trainer.
Sophie then stormed to victory on The Great British Bake Off and has since landed two high profile internships at Michelin-starred restaurants.
The 34-year-old confessed: "I'm still educating myself on the business side of things.
"I do worry a bit - I am freelance and don't have a guaranteed income."