American Has A GENIUS Way Of Explaining British Telly!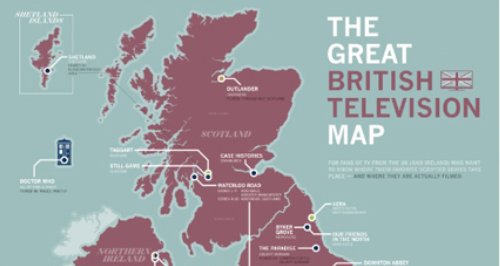 We're pretty sure we know Coronation Street is set Manchester and obviously The Office is set in Slough, but what about our other top TV programmes? This clever map helps you find out...
"A growing number of Americans have fallen in love with British TV. My wife and I are some of them." writes Anglo-American Tim Ritz.
Thankfully Mr Ritz had a lightning bulb moment and decided to teach his American wife about where everything is in our glorious country, through the best TV shows - genius!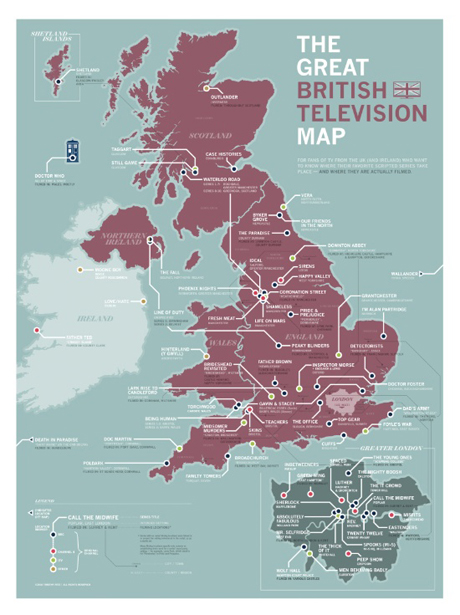 "One day, while deep into an episode of Foyle's War, Kolleen asked me where exactly on the south coast Hastings was in relation to London." he writes. "And so I drew her a map of the UK — on a Post-It note — with a dot in East Sussex.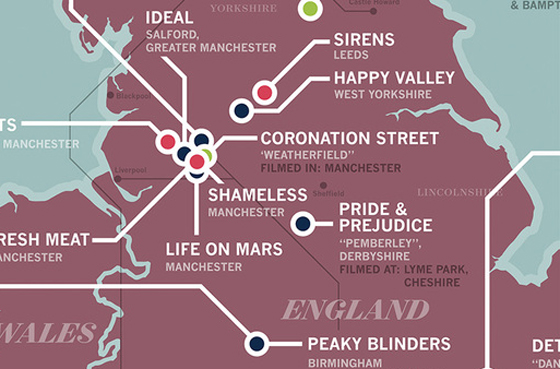 "I couldn't help myself" he continues. "I drew where Downton Abbey was (well, where it is supposed to be set), and then Pride and Prejudice ... and soon it was just too much for the tiny sketch.

"You should do this map for real!" she said. So I rummaged through IMDB and Wikipedia, asked a British friend or two, and out came this map.
After all, Americans are notorious for having a feeble grasp of international geography. But hopefully this resource helps us all better appreciate the brilliance of these series, from Poldark to Peep Show, by knowing just where exactly they are supposed to be."
We'll see you in Cornwall then... well we need to hunt Poldark's Aiden Turner down SOMEHOW don't we?!