This Guy Gets Quiz Question Wrong Even Though The Answer's On His Top!
19 December 2017, 12:37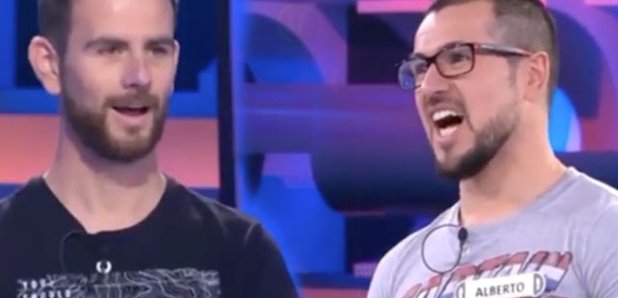 He wasn't much of an Avengers fans after all.
TV Quizzes aren't always the easiest, what with the increased pressure of cameras and a live audience staring back at you.
But truly melting under pressure, was quiz show hopeful, Alberto who has now gone viral for answering a question wrong despite having the answer on his top.
In a bid to win £88,233 on a Spanish quiz show, Ahora Caigo, Alberto was asked: "What is Steve Rogers in the Avengers? Doctor, Sir or Captain?"
Despite having Captain America written in big letters across his tee, Alberto had to give it some deep thought before answering incorrectly with "Doctor".
His competitor then laughed and joked: "We wear these shirts and we do not know what we are wearing!"
Tell us about it!
Watch more: