Harry Potter's Childhood Home Is For Sale If You've Got A Spare Million!
11 August 2017, 15:42 | Updated: 11 August 2017, 15:58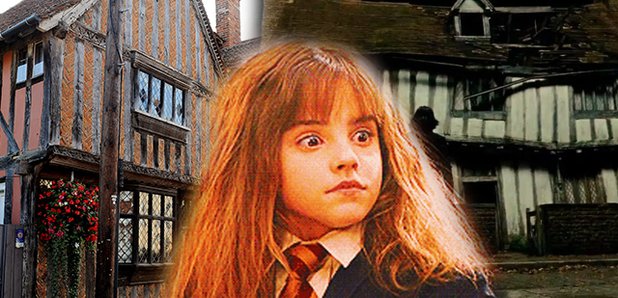 The property boasts six bedrooms and four bathrooms in picturesque Suffolk.
If you're a Harry Potter fan then this might be a dream come true, and if you're not, well this house is pretty dreamy anyway!
The De Vere house in Lavenham, Suffolk is famous for its appearance in the seventh instalment of the Harry Potter film series in which it has the starring role of the boy wizard's childhood home.
It's situated in the fictional village of Godric's Hollow where Harry lived when he was born with his parents James and Lilly Potter before You Know Who arrived and murdered them, leaving the baby with his famous lightning bolt scar.
The stunning home thankfully hasn't had any famous wizard murders take place in its walls in real life making it basically a beautiful dream house... if you have almost a million pounds to throw around!
The price tag on the property is £995,000 and it's not surprising considering it boasts six bedrooms, four bathrooms, a beautiful garden with a terrace and even a stable.
Previous owners of the house have revealed how various shots of the exterior of the house were taken by Warner Bros and then edited cleverly to make the magical appearance of the property in Godric's Hollow.
The house isn't only famous for its magical credentials but also as the second most photographed doorway in the country. The property's website says "De Vere House is the second most photographed house in the whole of the United Kingdom, which may be a bit of a bother when made your home.
If you're wondering what the first most photographed house is, it's Downing Street of course, and it might be rather difficult making that one your home, no matter how much money you have."