Hey Arnold could be back with new episodes on Netflix
22 August 2018, 15:42 | Updated: 23 August 2018, 16:19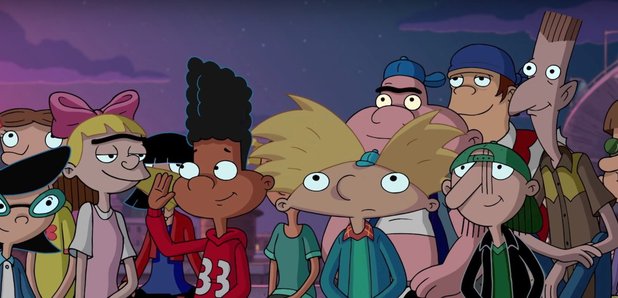 The classic Nickelodeon cartoon could be making a comeback on the streaming service.
Popular nineties and noughties cartoon Hey Arnold could be airing new episodes on Netflix.
The cartoon, which featured football headed school boy Arnold and his friends, first aired on Nickelodeon in 1996 with its final episode aired in 2004.
The millennial generation will remember what Arnold - who lived with his grandma and their pet pig in a boarding house - and his pals got up to, but it didn't do as well with younger audiences and the show got pulled.
According to the show's creator, Jim Lang, Nickelodeon aren't keen to revive the show.
However, he did reveal in an interview with the Tunes/Toons podcast that some streaming services are vying to bring back the cartoon for an online audience.
He said: "Netflix, Amazon, Apple were all people that they were going to go out to with the idea of trying to make a season six of Hey Arnold!
"We haven't heard anything yet but we've got our fingers crossed."